Have your say on stalking laws
We want to do everything in our power to protect victims from stalking - let us know what you think.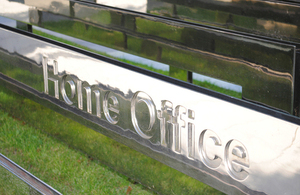 Stalking is a crime that affects almost one in five women and one in ten men over a lifetime.
Today, we have launched an online consultation asking for views on how best to tackle this crime and provide protection for victims. We ask whether specific offences of 'stalking' and 'cyber stalking' should be added to existing harassment laws and what training and guidance is needed for police and prosecutors. 
We are particularly interested in hearing from those with direct experience - victims, police and the courts.
Home Secretary Theresa May said: 'I have been clear that ending violence against women and girls is a personal priority for me and this government. 
 
'I am determined to ensure that victims of stalking have the protection and support they need.  That's why we are listening to victims and looking at the legislation to make sure we have got it right. 
 
'We are also making sure that the police and law enforcement agencies understand clearly how to use existing powers to intervene early and prevent the terrible suffering and distress that victims of stalking experience.'
Speaking in Manchester, at the first of four regional events taking place on stalking, Minister for Equalities and Criminal Information, Lynne Featherstone said: 'Stalking is an issue which profoundly affects many lives, often in devastating ways.
'That is why we included stalking as a priority in our report 'Call To End Violence Against Women and Girls', last autumn. And that is why we followed this up with specific actions to improve our response to this issue this spring.
'That is also why I am launching this consultation today to ask for your views on how we can protect victims of stalking more effectively.'
The consultation runs for the next twelve weeks - contribute here.
Published 14 November 2011