News story
Have your say on retirement age
The Default Retirement Age of 65 for workers is to be phased out.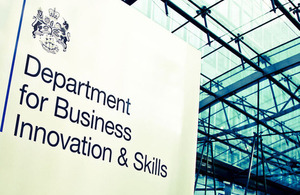 Employment Relations Minister Edward Davey is calling on employers, unions and other groups to have their say on a proposal that could allow many people the choice to work beyond the age of 65.
Currently employers can make staff retire at 65 regardless of their circumstances but this is set to change as people are living longer, healthier lives.
The consultation follows the announcement in this year's Budget the Default Retirement Age would be phased out from April 2011.
Mr Davey said:
"With more and more people wanting to extend their working lives we should not stop them just because they have reached a particular age. We want to give individuals greater choice and are moving swiftly to end discrimination of this kind.
Although the Government is proposing to remove the Default Retirement Age, it will still be possible for individual employers to operate a compulsory retirement age, provided that they can objectively justify it. Examples could include air traffic controllers and police officers.
Respondents to the consultation have the option to answer questions on specific parts of the proposal, leave a general comment, or both.
The consultation closes on 21 October 2010.
**Links
**
Published 29 July 2010