Have your say on public order policing
In the light of the summer riots James Brokenshire has launched a consultation to consider how to give police more tools to tackle disorder.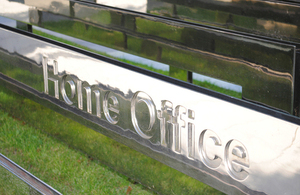 The police, the public and campaigners will be asked for their views on the proposed new powers and the best way to introduce them.
We are also asking for views on Section 5 of the Public Order Act, which makes 'insulting' behaviour a criminal offence.
The Minister for Crime and Security said: 'We must ensure officers on the ground have all the necessary legal measures available to them to protect our streets and keep the public safe. But we must also make sure any new powers do not trample upon traditional British freedoms - that is why we are seeking public views on the powers the police really need to keep our communities safe.'
Seeking your views
Key questions:
whether keeping the word 'insulting' in Section 5 risks criminalising free speech
if removing 'insulting' from Section 5 could expose vulnerable groups to attack, prevent police officers from arresting people who swear at them or risk greater incitement from confrontational protests
how police powers to remove face coverings can be extended while remaining proportionate
whether the police need additional curfew powers
Published 13 October 2011