Have your say on EU plans to fund culture and media
Consultation now open on the European Commission's proposals.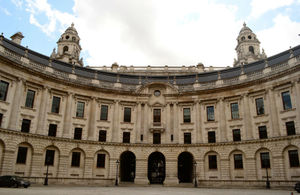 British people are being asked for their views on plans announced by the European Commission for a new €1.8 billion (£1.5 billion) Creative Europe programme.
The programme, which was unveiled last month, would run from 2014 to 2020 to follow on from the current Culture, MEDIA and MEDIA Mundus programmes.
The UK Government is now seeking views about the proposals to inform its approach to negotiations in the EU Council and European Parliament during 2012.
The new programme would allocate more than €900 million in support of the cinema and audio-visual sector and almost €500 million for culture. The plans also include a new financial guarantee facility worth more than €210 million, which would enable small operators to access bank loans.
The consultation will run until Friday 16 March 2012.
Further information
Published 15 December 2011