We are conducting a review of the designs system and would like to hear from designers.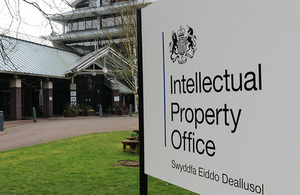 An effective intellectual property (IP) system is vital to the government's ambition for the UK to be the best place in the world to innovate. The designs system enables rights holders to protect designs and enforce their rights. We want to make sure the designs system works for everyone who uses it.
We are conducting a review of the designs system and have developed a survey to seek views from anyone with an interest in designs and how they are protected. It is particularly aimed at people who do not consider themselves IP experts.
The survey is an opportunity for designers, design-led businesses, and manufacturers to have their say on the future of how designs are protected in the UK.
We will also shortly be publishing a Call for Views which will allow people to give more in-depth information on designs issues.
We would like to hear from you about what works well and what could work better. This will allow the government to consider whether changes need to be made to the UK designs system.
Published 10 January 2022