Hampshire to benefit from new rules on selling energy
Rules due to come into force next week will mean that Hampshire County Council could soon start generating cash from their green energy projects…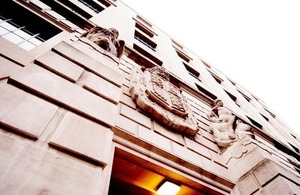 Rules due to come into force next week will mean that Hampshire County Council could soon start generating cash from their green energy projects.
Already seen as a leader in promoting and installing low carbon electricity projects, Hampshire has the potential for several more schemes that will benefit from the changes.
Introduced by the Department of Energy and Climate Change (DECC) the new rules mean that from 18 August 2010 local authorities are no longer restricted from selling renewable electricity into the national or local network.
Councillor Mel Kendal, Hampshire County Council's Executive Member for Environment said:
"We welcome plans to allow local authorities to develop heat and electricity from all forms of renewable sources, and strongly support the power to sell the electricity we produce from all renewable forms of generation.
"Against a backdrop of increasing pressure to reduce carbon emissions whilst satisfying our need for energy, there will be a greater focus on the development and construction of new facilities. Having the ability to sell our own generated electricity - instead of through an energy supply company - would really help us to invest in cleaner and more efficient generation technologies. The benefits for Hampshire include ensuring energy security and reducing our vulnerability to future price increases."
Secretary of State and MP for Eastleigh The Rt Hon Chris Huhne MP said:
"For too long, Whitehall's dogmatic reliance on 'big' energy has stood in the way of the vast potential role of local authorities in the UK's green energy revolution.
"Forward thinking local authorities such as Hampshire have been quietly getting on with it, but against the odds, their efforts frustrated by the law.
"I've taken the early step of overturning the ban on local authorities selling renewable electricity to the grid.
"I've today written to all council chief execs urging them to take advantage and lead a local energy revolution.
"This is a vital step to making community renewable projects commercially viable, to bring in long-term income to benefit local areas, and to secure local acceptance for low carbon energy projects."
---
Notes for editors
Hampshire's three energy from waste (ERFs) plants at Marchwood, Chineham and Portsmouth process residual (unrecyclable waste) and generate enough energy each year to power 50,000 homes.

These ERFs have contributed to diverting more than 90% of Hampshire's waste from landfill - more than any other county in the UK. In 2000/01, Hampshire diverted just 20% of waste from landfill.

These facilities are part of Hampshire's world-class integrated waste and resource management network which is the equal of many of the best examples from Europe. As a result, Hampshire recycles more than 40% of all household waste.

Hampshire is now working in partnership across the public sector to deliver major responses to climate change. The work includes looking at large scale renewable energy options, which will be made easier if local authorities are given the power to generate and sell energy.

At present only 0.01% of electricity in England is generated by local authorities, despite the scope that exists to install projects on their land and buildings.

In one of the first actions of the coalition government, a ban on local authorities selling renewable electricity, dating back to 1976, will end on 18 August. This will open up the full benefit of renewable energy incentives such as the feed in tariff.
Published 9 August 2010