Hampshire questions minister on police and crime commissioners
Policing Minister Nick Herbert visits Portsmouth today to promote the arrival of police and crime commissioners later this year.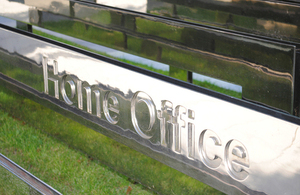 Tuesday, 07 Feb 2012
He will meet local authorities and criminal justice, voluntary, community safety and health organisations as part of preparations for the election in November.
It gives organisations a chance to raise questions about police and crime commissioners ahead of the election later this year.
Reform of a lifetime
Nick Herbert Minister for Policing and Criminal Justice said: 'The arrival of police and crime commissioners will be the most significant democratic reform of policing in our lifetime.
'From November, the people of Hampshire will have a stronger voice in how their streets are policed and will be able to turn to their police and crime commissioners to hold the police to account on their behalf.'
Democracy in action
In ten months time the public, across England and Wales in each of the 41 police force areas outside London, will take to the ballot box to elect their own commissioner.
The job of police and crime commissioners will be to:
cut crime and deliver an effective and efficient police service within their force area
consult with the public to set policing priorities
ensure local and national priorities are suitably funded by setting a budget and the local precept
hold to account the local chief constable for the performance of the force
ensure community needs are met as effectively as possible and deliver a real, tangible difference to the lives of the electorate they represent
Published 7 February 2012