Gurkhas train new elite Afghan police teams
The Provincial Response Companies (PRCs) are specially trained Afghan tactical units which will be called upon to deal with specific incidents…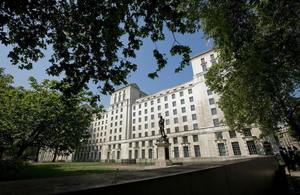 The Provincial Response Companies (PRCs) are specially trained Afghan tactical units which will be called upon to deal with specific incidents in various parts of Helmand province.
Reporting to the Provincial Chief of Police, the teams will be responsible for high risk arrests and deliberate operations in areas where there is a high level of insurgent activity.
Like all AUP, the PRC policemen first complete eight weeks of training at the Regional Training Centre (South West) in Lashkar Gah, which, since April, has been run by soldiers from 2 RGR working alongside Royal Military Police and Ministry of Defence Police.
Recruits who show potential and are among the top graduates are then offered the chance to complete a further seven-week intensive training course to join a PRC.
The Gurkhas and AUP instructors then teach these graduates skills such as quick reaction force tactics, improvised explosive device detection, and marksmanship, as well as close-quarters battle techniques.
Captain Jason Buckley, Officer Commanding of the PRC mentoring team, says these are skills that will be an important asset for defeating the insurgents:
Just like our elite forces, these teams receive extra training and equipment to do the more risky and dangerous jobs. This brings a new dimension to policing capabilities in Helmand province as these skills are crucial as the police continue to assume more independence in bringing peace and stability to the country.
Earlier this week, the first PRC recruits graduated from the Joint Sustainment Academy Southwest. Thirty-five policemen passed the course and will now be deployed to wherever the Police Chief feels he needs their expertise.
Corporal Nawaraj Jimee, from the PRC training team, has been actively involved in conducting the training of these elite AUP:
The police have been really motivated and trained hard," he said. "It's been good fun teaching them, they have taken on the lessons with enthusiasm and I was very proud when they collected their certificates.

They have a very important role to play and they understand the dangers they will encounter but they want to help enhance security in their country.
The PRCs are the latest arm of the Afghan National Police that 2 RGR is responsible for. In addition to training more than a thousand AUP patrolmen since April 2011, the Gurkhas have expanded the role of the Police Mentoring and Advisory Group (PMAG) by undertaking the training and development of the Afghan National Civil Order Police.
From October 2011, soldiers from 1st Battalion The Princess of Wales's Royal Regiment will take over the role of the PMAG, with the RAF Regiment taking responsibility for training the PRCs.
Published 22 September 2011