News story
Guidance will end 'nonsensical' health and safety approach for police
Nick Herbert says police officers should be trusted to make the right judgements.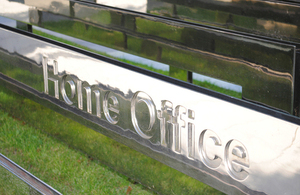 Officers who perform 'heroic acts' in circumstances where no-one else is put at risk will no longer be prosecuted under health and safety laws.
This new guidance from the Crown Prosecution Service follows a recommendation in Lord Young's review of health and safety published in December last year.
More discretion for officers
Policing and criminal justice minister Nick Herbert welcomed the news.
'For too long, police officers have been held back in performing the very basics of the important job they do – fighting crime and keeping us safe,' he said.
 
'We are determined to do all we can to remove the obstacles that get in the way and give officers more discretion to make decisions affecting their work.
 
'This new guidance marks the end of a culture where nonsensical health and safety rules stop police officers acting in the best interest of the public and sends a clear, long-overdue message to police officers that they are trusted to make the right judgements.'
Continuous assessment
The Crown Prosecution Service will continue to assess every incident will take action if it is in the public interest to do so.
Police forces have their own disciplinary procedures for circumstances where officers behave improperly.
Published 7 April 2011