Press release
Growth Programme: £8 million funding for rural businesses
New £8 million funding available to provide tourism boost for rural businesses.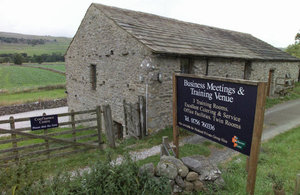 Rural businesses across the country looking to expand will be able to benefit from new funding worth over £8 million which will help unlock the huge potential for growth in the countryside, Farming Minister George Eustice announced today.
From rural events such as Latitude festival to farms shops, a range of rural businesses looking to expand and promote tourism in the region are encouraged to apply for the grants which are open today. This new funding will provide a real boost for the rural economy in communities across the country.
With farms the fastest growing tourist attraction in 2014, today's news presents an important opportunity for dairy farmers looking to diversify their business and encourage tourism to farms across the country, as well as the potential to expand milk and cheese processing units.
Already dairy farmers in Knutsford, Cheshire, and across the country have taken advantage of the government's rural development funding to open a new ice cream parlour and tea rooms. By using milk from their own cows, they have made their own ice cream to bring in tourists.
The new grants build on last week's announcement by the Chancellor and the Environment Secretary on the Government's first ever Rural Productivity Plan which will boost productivity and ensure the countryside becomes an even more attractive place for people to live, work, start a business and bring up a family.
Farming Minister George Eustice said:
From regional festivals to visitor farms, this new funding is set to give rural businesses a real boost by supporting projects that promote tourism, bring high-quality jobs to rural areas, and grow the local economy.

With a further £8 million available, existing or new rural entrepreneurs have the chance to unleash their full potential and I strongly encourage businesses from across the country to apply for the new funding.
Grants also available under the scheme can help people expand and develop new food processing facilities. Individual grants are worth upwards of £35,000 depending on the individual project and will now be offered in another 11 Local Enterprise Partnership (LEP) areas. The programme is a competitive process and funding will be directly targeted at initiatives that will bring the biggest benefit for those local areas.
A further round of funding is expected in September when rural businesses in additional LEP areas will be able to apply for grants to help them support their local rural communities.
You can find more information on the grants on the following link: Growth Programme: grants for the rural economy
Case Study
Seven Sisters was awarded £40,000 of funding under Rural Development Programme England (RDPE) in 2011 to expand its business. Bec and Rob Bell, dairy farmers, took the initiative and opened the Seven Sisters Ice Cream Parlour and Tea Rooms in Knutsford, Cheshire.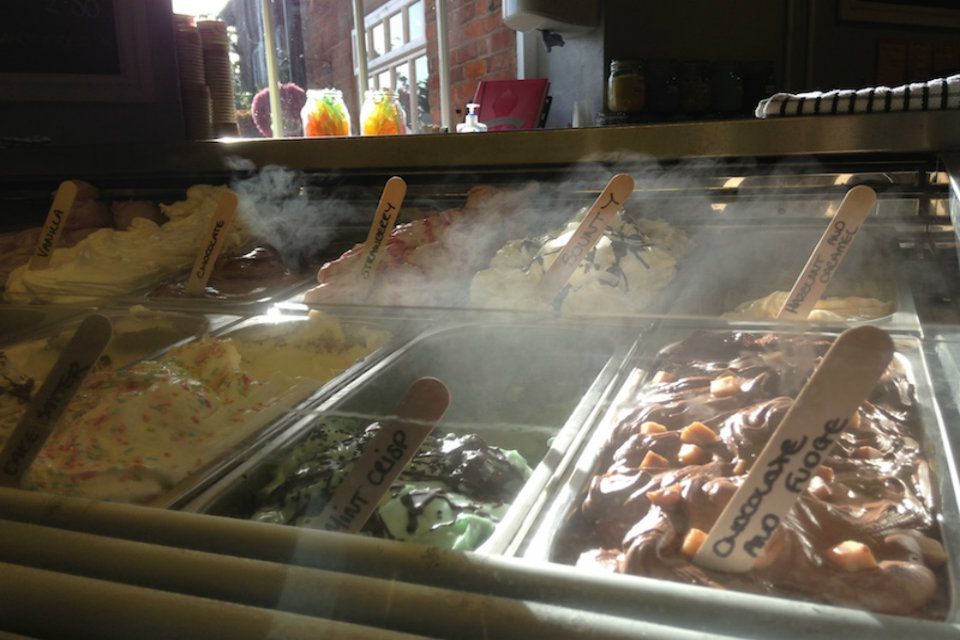 The grant has enabled them to use milk from their existing dairy farm unit by moving in to food production and making ice cream to sell in their café at Seven Sisters Farm. They used the existing farm buildings which remained empty for 20 years to create the ice cream parlour, allowing visitors and the local communities to visit their farm and sample the delights of the Cheshire countryside.
The money has ensured the future sustainability of their dairy farm business, enabling them to provide extra jobs within the local area and supporting local businesses by sourcing produce from the surrounding area.
Photo Credit: Bec Bell of Seven Sisters Ice-cream Farm
Further Information
The Growth Programme is worth £177 million, with £24 million available in three rounds in summer. A further three rounds of the Growth Programme will open this summer: at the end of July, the end of August and the end of September.
This round of the Growth Programme is part of a planned package of spending for the Growth Programme, Countryside Productivity and LEADER.
This scheme is just one part within the wider Rural Development Programme set to benefit many different aspects of rural life.
This planned package of schemes is worth over £450 million over the next 6 years
Today's funding builds on the £6.3 million of Growth Programme funding made available in 9 LEP areas in July. With planned investment of at least £3.5 billion into our rural economies by 2020, the Rural Development Programme will continue to be rolled out over the next 6 years.
Growth Programme is a competitive and targeted scheme. To make sure that the funding available is targeted where it can bring the biggest benefit, applications will be scored against a range of criteria, including local priorities. Applicants who address these priorities are more likely to receive funding.
LEPs are partnerships between local authorities and local businesses across England.
For more information on this press release, please contact Defra's press office on 020 7238 1542.
Published 28 August 2015