Growth investment for tourism and creative industries
Government help to create and safeguard jobs as part of £950m Regional Growth Fund announcement.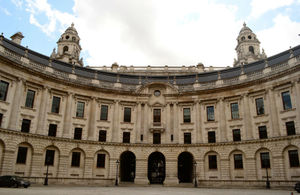 Projects to market English tourist destinations, support creative and digital businesses, and manufacture luxury leather goods are among schemes that are to benefit from a cash injection as part of the Government's plans to stimulate growth.
The second round of awards from the Regional Growth Fund, announced today, includes 119 bids from businesses and local partnerships with plans to grow, create new jobs and attract private investment.
Projects in our sectors to be funded include:
VisitEngland - Growing Tourism Locally
VisitEngland - the government agency that promotes England as a holiday destination to the domestic market - are planning a three-year project: 'Growing Tourism Locally'.  The funding has been allocated to a national marketing campaign aimed at inspiring Britons to take more short breaks and holidays in England, creating and retaining jobs in the tourism sector.
Creative England - Digital Champions
Creative England, which aims to support the sustainable growth of independent creative businesses,  will provide a revolving fund for match funding to creative and digital small and medium enterprises in the North West, Birmingham and the South West, to help high-potential businesses overcome market barriers.
Mulberry - staff training
Luxury brand Mulberry are planning a project to train staff at their new factory, building on their world-renowned position as a manufacturer of top-quality leather goods and fashion accessories.
Creative Industries Minister Ed Vaizey, commenting on the announcement, said "The Creative England project aims to help small and medium-sized companies develop. Hopefully it will enable these areas to become real centres for digital and creative businesses. Meanwhile, Mulberry's plans for a new factory will enable the company to expand and build-upon their existing success here and abroad."
Tourism Minister John Penrose added "England is a brilliant place to take a holiday at any time, with something for everyone but in 2012 we'll be hosting the greatest show on earth as well. The VisitEngland campaign will help ensure that everyone makes the most of it."
Further information
Published 20 July 2012