Press release
Grocery Code Adjudicator would mean fair play for farming communities, says Welsh Office Minister
Wales Office Minister David Jones has welcomed Government proposals for a new Groceries Code Adjudicator (GCA) to regulate supermarkets. The…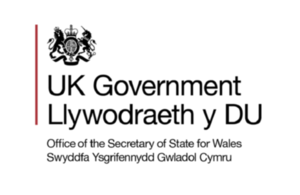 Wales Office Minister David Jones has welcomed Government proposals for a new Groceries Code Adjudicator (GCA) to regulate supermarkets.
The Groceries Code Adjudicator Bill, which receives its first reading today, outlines plans to oversee the relationship between suppliers and supermarkets in order to deliver effective regulation of supermarkets, a move recommended by the Competition Commission in 2008.
Mr. Jones said: "This is a big step in the right direction. Rural and farming communities have been calling for this for a long time.  Ultimately this is a question of creating the right balance between suppliers and supermarkets, so that consumers can continue to buy quality produce at a fair price. It cannot be right that shoppers pay up to £1.70 for two litres of milk, and yet the farmer receives less than 50p.
"The new Adjudicator will prevent any abuses of power by retailers which can result in excessive costs or risks being transferred to the supplier.  This is particularly relevant in Wales, where rural communities rely heavily on fair prices for their goods, in order to maintain their livelihoods. The GCA will ensure there is fair play for farming and rural communities and that suppliers are protected, so we can move towards a fairer grocery market, overall." 
The GCA will be based within the office of Fair Trading and will ensure that supermarkets adhere to the 2009 Groceries Supply Code of Practice, naming and shaming those who fail to comply.  It will also receive complaints from suppliers who feel they have been unfairly treated, protecting their anonymity, if necessary. 
Notes to editors:
Published 24 May 2011