News story
Greg Barker response to Green Investment Bank report
Energy and Climate Change Minister Greg Barker has responded to the publication of the Green Investment Bank Comission's report, "Unlocking …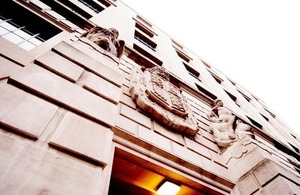 Energy and Climate Change Minister Greg Barker has responded to the publication of the Green Investment Bank Comission's report, "Unlocking investment to deliver Britain's low carbon future".
The report published yesterday (29 June 2010), highlights the urgent need for a new public financial institution to unlock the investment needed for Britain to deliver a timely transition to a low carbon economy.
Greg Barker said:
Bob Wigley and his team have produced an important piece of work and I'd like to thank them for their efforts.
Low carbon investment is a vital part of our economic recovery and the Green Investment Bank is part of ensuring that UK PLC can lead the world and reap full advantage from the transition to a genuinely competitive low carbon economy.
Detailed proposals on the creation of a UK Green Investment Bank will be brought forward following the Spending Review.
Published 30 June 2010