Greg Barker puts low-carbon growth at the heart of UK-India relationship
Low carbon growth should be at the centre of the UK's special partnership with India, Climate Change Minister Greg Barker said today as he addressed…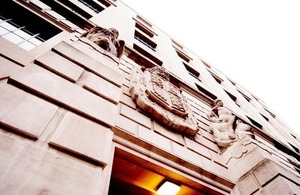 Low carbon growth should be at the centre of the UK's special partnership with India, Climate Change Minister Greg Barker said today as he addressed Indian and British companies.
Mr Barker was speaking in New Delhi as he accompanied Prime Minister David Cameron on his first official trip to the country.
Both countries have today agreed to work together to help the Indian economy grow in a more energy efficient way, cutting emissions and helping businesses reduce their reliance on energy. The energy intensity of India's economy improved by a third between 1990 and 2007, making it more efficient than the US or China.
India has pledged to further reduce the emissions intensity of its economy by 20-25% by 2020 and already boosts some of the world's most energy efficient factories and is working to improve the less efficient factories in each energy-intensive sector.
The agreement is to share experience on trading schemes and kick-start the market to channel investment into industrial energy efficiency. The initiative was agreed with Indian Power Minister Shri Sushil Shinde.
Climate Change and Energy Minister Greg Barker said:
"'The new government is determined to bring a fresh approach to the climate debate. Last year in the run up to Copenhagen the UK lectured India on climate issues, despite the fact that 450 million people still don't have electricity.
"It's now time to stop preaching, start listening and get on with practical solutions which will tackle both poverty and climate change and create real green business opportunities."
The Minister also met civil society and businesses developing innovative solutions to India's energy security and climate change challenges during his two day tour of the country.
Travelling out with senior business figures from the UK, he also visited the Tata BP solar manufacturing plant in the southern city of Bangalore to see how Indian manufacturers are scaling up investment in green technologies of the future.
An innovative project between the UK and Indian Government to tackle deforestation was also set in motion today which will look at the opportunity and scope of restoring forests which will benefit the climate, biodiversity and local communities.
---
Notes for editors
**Global Partnership for Forest Landscape Restoration Project **
This joint India/UK project involving the Indian Forest Service, the UK Department of Environment, Food and Rural Affairs and Forestry Commission of Great Britain, under the umbrella of the Global Partnership for Forest Landscape Restoration (GPFLR) will contribute to the assessment of the opportunity and scope of forest restoration to maximise carbon, biodiversity and social benefits, responding to the emerging objectives of REDD+ and the objectives of the International years of Biodiversity and Forests in 2010 and 2011.
Published 30 July 2010