Green light for sustainable MOD estate
It is vital that the defence estate - which includes military training facilities across the UK and beyond - is managed in a way that combines…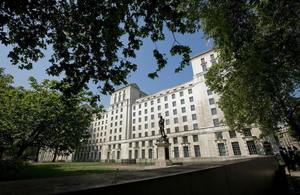 It is vital that the defence estate - which includes military training facilities across the UK and beyond - is managed in a way that combines statutory compliance with appropriate stewardship, cost savings and long-term value for money.
With this in mind, Defence Estates (DE) has begun planning a sustainability agenda for future suppliers as part of its Next Generation Estate Contracts (NGEC) programme.
NGEC is developing new commercial arrangements for Defence facilities management, new-build projects, and management of training estate and military housing. Its recent industry focus group on sustainability and energy included discussion on encouraging MOD suppliers to deliver low-carbon measures on the UK Defence estate, and achieving other sustainability targets, including for water, waste, heritage and biodiversity.
Ideas emerging from the discussions (more on which can be found via the "NGEC Emerging Themes" related link on the right hand side of this page) include:
Using the new MOD energy management system to deliver continuous improvement in line with Carbon Trust recommendations;
Using "gainshare" to drive reductions in waste to landfill; and
Encouraging contractors to dedicate one in every 100 hours worked to community projects.
Mark Grant, head of NGEC contract development, said:
Supporting our Armed Forces is the top priority for Defence Estates. We must meet a range of statutory sustainability requirements and we are determined to ensure that our whole Defence estate - particularly military training facilities - can continue to support operational output as efficiently as possible.

Responsible stewardship of the nation's Defence estate is vital to delivering better value for money. That is why we are putting sustainable development at the heart of these new contracts, and looking for future suppliers who are prepared to invest and innovate to reduce consumption and waste on the defence estate, in return for a share of the savings.
DE is now developing the structure and terms of the individual new contracts. This includes converting the sustainability and energy focus group's ideas into a framework for evaluating its future suppliers' sustainability performance, and developing processes for prioritising estate maintenance tasks against sustainable development themes. In autumn 2010 DE will start inviting companies to submit expressions of interest (EOIs).
Publication of the focus group's ideas follows a meeting on 20 July of senior Whitehall ministers with major Government estate contractors to discuss industry's role towards achieving public sector carbon targets.
This meeting marked the launch of the Energy Efficiency Code - a voluntary commitment for central government and Facilities Management (FM) contractors to work in partnership to identify and deliver energy savings for the mutual benefit of both parties.
The Code is a commitment at a high level in departments and FM industry to work together to support delivery of the Prime Minister's commitment to reduce central Government carbon emissions by 10 per cent in 12 months.
Published 6 August 2010