Green light for Catterick Garrison town centre scheme
Defence Estates has signed an agreement with Birmingham-based Lingfield Securities to undertake the development of the latest phase of a new town centre at Catterick Garrison.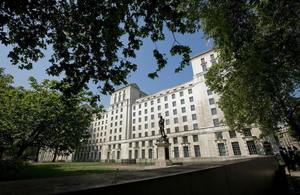 The project, with a development value in excess of £25 million, will see the creation of up to 120,000 sq ft of much needed retail and leisure floorspace spread across more than 20 units, as well as 285 car parking spaces and an 80 bed hotel within the 3.50 hectare site.
A specialist in creating high-quality sustainable business and leisure environments, Lingfield Securities' proposal outlines a vibrant town centre development for the Garrison.
Geoff Dixon, of Defence Estates, said:
We look forward to working with Lingfield Securities to ensure that a sustainable community for the soldiers, their families and local population is delivered at no cost to the MOD budget.

Lingfield Securities' appointment as the developer is testament to the calibre of the proposals submitted for the scheme. In a trying economic climate we welcome the vote of confidence that this substantial private sector investment into Catterick represents.
UK property consultancy GVA Grimley acted as consultants in the selection of the chosen developer.
Paul Brewer, Retail Director at GVA Grimley, commented:
With a strong track record in town centre development, we are delighted with Lingfield Securities' innovative proposals and we are already seeing major interest from large national retailers looking to gain representation within the scheme.
With outline planning for the masterplan of the town centre already in place, detailed planning consent will be sought early next year, with work on site expected to start later in 2012.
Jonathan Hart, Chief Executive of Lingfield Securities, said:
The Catterick Garrison site presents an exciting opportunity for the delivery of a town centre with quality public space that will add value to the surrounding community.
"The area has recently seen major regeneration with the opening of Catterick Leisure Centre last year and substantial expansion works to the Tesco store adjacent to the site just completed."
"With linkages to these sites already incorporated into the plans, the entire scheme is set to complement and add to the vitality of the retail and leisure available throughout North Yorkshire and the Dales."
Published 1 December 2010