Green Economy Council formed to help business
New group will look at how government and industry can work together to help business rise to the low carbon challenge.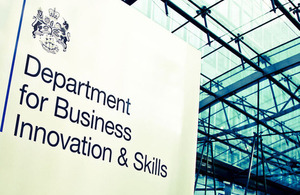 The Green Economy Council held its first meeting today to discuss how government and industry can work together to support the transition to a green, low carbon economy and minimise the costs for business while maximising the opportunities.
Business leaders from a cross-section of industries and sectors, including Ford, Centrica and IBM, will advise government on green and green growth policies such as infrastructure, innovation, investment, and unnecessary regulation.
The Council will also uniquely bring together Ministers from three key departments - the Department for Business, Innovation & Skills (BIS), the Department of Energy and Climate Change (DECC) and the Department for Environment, Food and Rural Affairs (Defra).
Among the key issues on today's agenda will be the Green Economy Roadmap, which is being developed by all three departments and will be published in the spring. This will set out the Government's long term strategy on climate change and the environment.
Business Secretary Vince Cable chaired the first meeting. He said:
"The transition to a green economy brings both opportunities and challenges that we need to tackle now to achieve sustainable growth and meet climate change targets.
"I'm delighted that we have attracted top business leaders from key sectors to join us on the Green Economy Council and help us develop these policies.
"We need to minimise the burdens on business and industry during this transition, while we create the necessary conditions for green growth and investment in the green economy."
Links
Council members will meet approximately three times a year. To view the members of the Green Economy Council read the news release.
Construction and the low carbon challenge
Published 16 February 2011