News story
Greater say for patients in south London as Monitor approves new foundation trust
Over 5 million patients can have a greater say on how their health services are run after Monitor awarded foundation status to St George's Healthcare NHS Trust.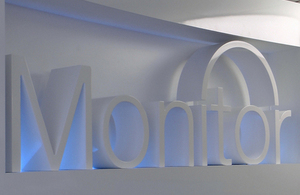 St George's provides a range of acute, specialist and community healthcare services to patients across south west London and parts of south east England.
Monitor's decision gives St George's a range of new freedoms and means that the trust can better shape health services around the needs of its patients. Also, local people can now have a formal say over how the trust is run by becoming members or governors.
Before allowing St George's to become a foundation trust, Monitor rigorously assessed the trust and found that it is well-led. The independent Care Quality Commission rated the quality of the trust's services as good overall.
St George's also meets the financial standards expected of foundation trusts, having recently finalised new borrowing arrangements to ensure services will be protected in the event of any financial downturn. In December 2014, Monitor deferred the trust's foundation trust application whilst these additional financial measures were being finalised.
While it approved the trust's foundation trust application, Monitor has said that St George's needs to continue reducing the number of patients waiting too long in A&E. The regulator will be closely monitoring the trust's performance against its agreed action plan.
Miranda Carter, Executive Director of Provider Appraisal at Monitor said:
We are delighted to announce that Monitor has allowed St George's Healthcare NHS Trust to become a foundation trust. This is great news for the trust, which benefits from new freedoms, but even better news for its patients, who can have a greater say over their health services.

The trust has worked very hard to achieve foundation trust status and should feel proud of this accomplishment. We hope that St George's will use its new freedoms to continue to deliver quality care and keep looking for ways to improve its services for patients.
There are now 149 NHS foundation trusts in England, over 60% of all trusts in the NHS. As a foundation trust, St George's will be:
free from central government control and able to decide how to improve their services
able to retain any surpluses they generate to invest in new services, and borrow money to support these investments
accountable to their local communities, with local people as members and governors
Published 2 February 2015