World news story
GREAT Education: the experience of Chevening Scholar Daniela Carrion
As part of our Education is GREAT campaign, we are sharing testimonies of students who have studied in the UK. This week, Daniela Carrion, who was one of last year's Chevening Scholars, tells us about her experience.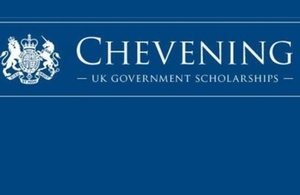 The Chevening Scholarship programme enabled me to continue with my academic career by giving me the opportunity to study a Masters in London. I studied a topic that fascinates me, environment and development, at the London School of Economics and Political Science (LSE). Besides my studies, this year I have met wonderful people from all over the world, friends with whom I have enjoyed exploring London and shared the experience of living abroad.
Studying in Great Britain is a challenge, but certainly one of the best experiences of my life. It has helped me grow as a person, and is something that I am sure will stay with me forever. Now, after having finished my studies, I am ready to return to my country and apply the knowledge I have gained.
Published 14 November 2013