World news story
GREAT Astana Triathlon 2013
The British Embassy Astana in partnership with Haileybury School Astana and the British Council Kazakhstan is organising a GREAT Astana Triathlon 2013 on 5 October.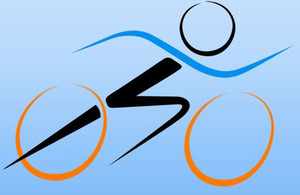 This Sprint Triathlon will be held on 5 October at Haileybury School in Astana. This sporting event will include the following races:
400 m swim
20 km cycle
6 km run
Deputy Head of Mission, Greg Quinn, said:
" From 27 July – 9 September the UK is celebrating the first anniversary of the London 2012 Olympic and Paralympic Games - one of the greatest summers in living memory. We are also looking at the Legacy of the Games. There is no doubt in my mind that the London Games changed the world's perceptions of the UK and boosted global interest in sport. This GREAT Triathlon is a wonderful sporting initiative. So please don't stand by – be an active participant!"
If you would like to take part in the Triathlon, please register your interest at: astanatriathlon2013@gmail.com. Places are limited, so don't lose your opportunity to celebrate the UK Olympic Legacy in Kazakhstan! Ticket price: 5,000 KZT.
A call for volunteers is also open. If you want to contribute to the organisation of the event and support the participants at the Triathlon venue, please write to the same email address.
The GREAT Astana Triathlon 2013 is sponsored by the British Embassy Astana, the British Council, Haileybury School Astana, Air Astana, the ASU company, BG Kazakhstan, Shell Kazakhstan Development B. V. and International SOS.
Published 6 September 2013
Last updated 30 September 2013
+ show all updates
changing the sponsor
additional sponsor
Updated the list of sponsors
This GREAT Astana Triathlon is a self funding event, it wouldn't raise money for charity
Added translation
Added translation