News story
Graves of 2 north west soldiers killed in the great war rededicated a century later
Lieutenant Charles Stonehouse and Private Frederick William Birks have both had rededication services today Tuesday 3 July.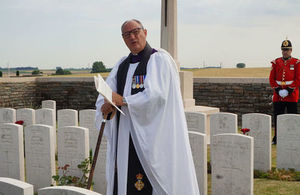 The resting place of Lieutenant (Lt) Charles Stonehouse and Private (Pte) Frederick William Birks, have both been rededicated more than a century after their deaths. The rededication services took place today, Tuesday 3 July, at the Commonwealth War Graves Commission (CWGC) Serre Road Cemetery No. 3 on the Somme and Perth Cemetery (China Wall) near Ypres respectively.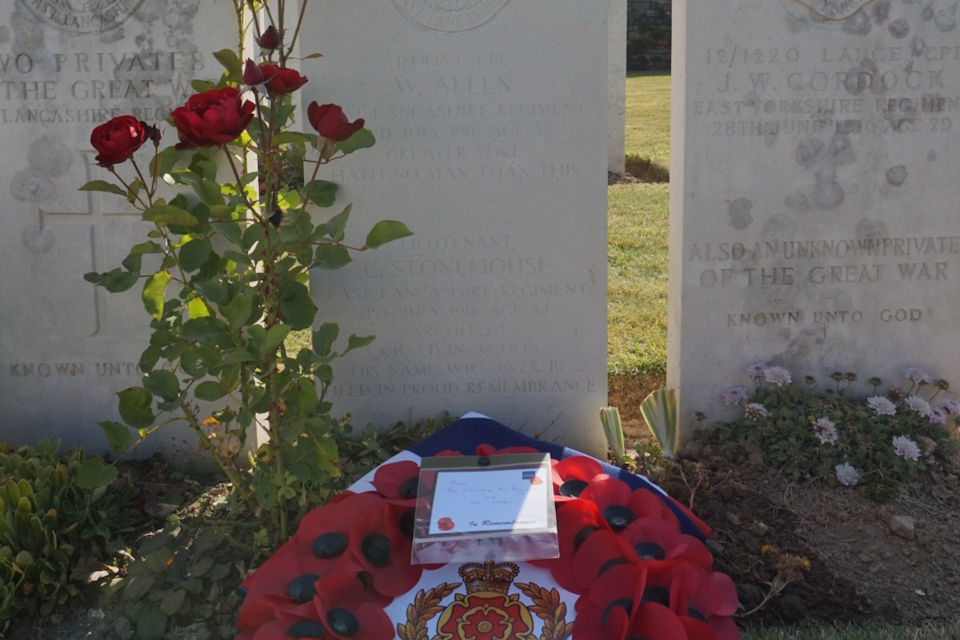 The services, organised by the MOD's Joint Casualty and Compassionate Centre (JCCC), part of Defence Business Services, were conducted by the Reverend Andrew Earl CF, Senior Chaplain HQ NW.
Rosie Barron, JCCC said:
It is an honour to have organised both rededication services for these 2 men and to have, after more than 100 years, given them their names back. It is important that the sacrifices of men such as Lieutenant Stonehouse and Private Birks are not forgotten and their stories are told to future generations.
The Reverend Andrew Earl, said:
It is a privilege to be asked to honour these 2 men who died in the service of their country as we gather and say, 'We will remember them'. We once again recall all those who have paid the ultimate sacrifice and give thanks for the freedoms we enjoy. May they rest in peace.
Lt Stonehouse was a member of the 11th Battalion, The East Lancashire Regiment, better known as the Accrington Pals. On 1 July 1916, the first day of the Battle of the Somme, he led W Company into the battalion's attack on Serre, he was killed during the attack aged 34. With no known grave Lieutenant Stonehouse was commemorated on the Thiepval Memorial in the Somme region of France.
The rededication service at Serre Road Cemetery No. 3 was attended by members of Lieutenant Stonehouse's family.
Statement on behalf of those family members attending:
Twelve members of the Rowntree and Hoyle families, descendants of Charles Stonehouse's brother, Harry, and sister, Nellie, were very pleased to be able to attend the rededication service and felt a great sense of humility and pride in the sacrifice made by our great uncle.
Pte Birks was killed on 2 July 1917 whilst serving with 17th Battalion, The King's (Liverpool Regiment) near Ypres. He was aged 36.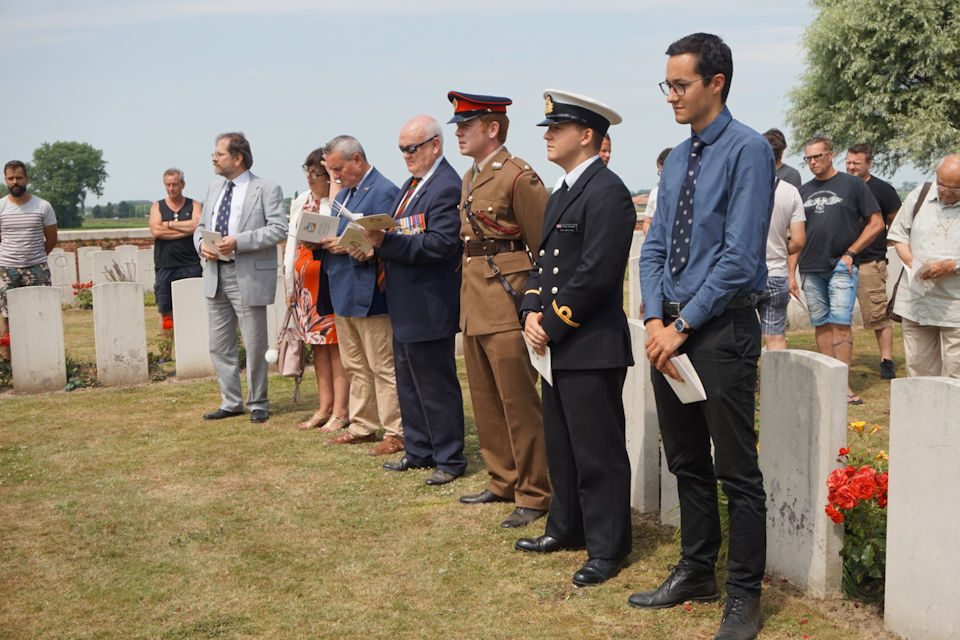 Pte Birks was buried in a small battlefield cemetery until after the great war when he was moved to Perth Cemetery (China Wall). However, by this point the wooden cross marking his grave had been damaged and his name was lost. New research found that this grave of an unknown soldier was in fact that of Private Birks and his name has now been added to his headstone. He was previously commemorated on the Menin Gate in Ypres.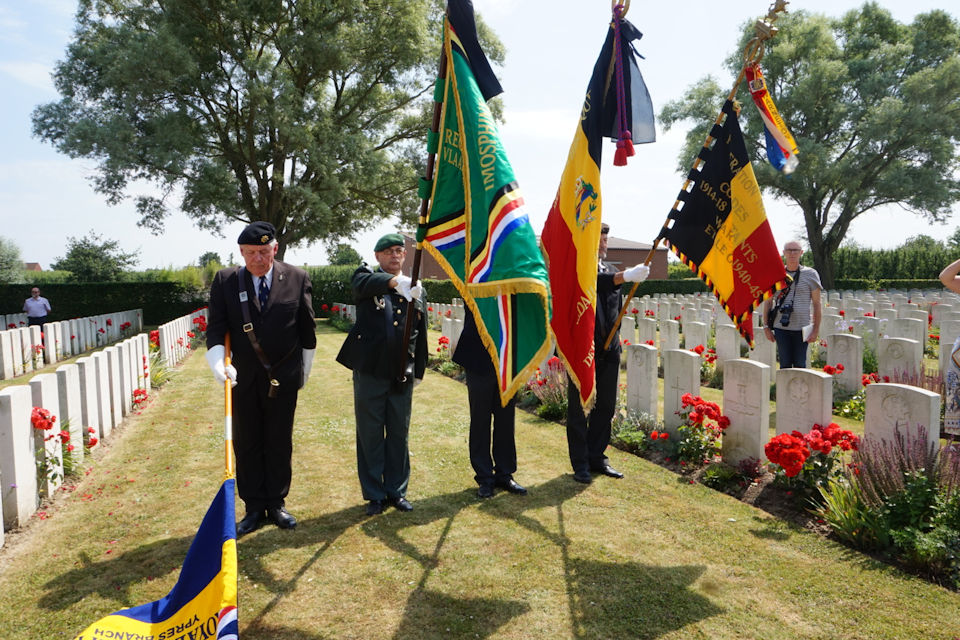 The final resting places of these two soldiers came to light after researchers submitted evidence regarding their whereabouts. Further research was undertaken by the JCCC and the National Army Museum to corroborate the submitted evidence and the identification of the 'Unknown Soldier' graves were finally confirmed by the JCCC.
Mel Donnelly, CWGC said:
Commemorated on memorials to the missing for almost a century, it is now known that Lieutenant Stonehouse had been buried in Serre Road No 3 Cemetery and Private Birks in Perth Cemetery (China Wall). Thanks to the dedicated efforts of many, they have now been identified and today the Commonwealth War Graves Commission are honoured to be able to mark their graves with headstones bearing their names.
Two new headstones bearing the names of Lieutenant Stonehouse and Private Birks have been provided by the CWGC, who will now care for their final resting places in perpetuity.
Published 3 July 2018