Grant Shapps welcomes new repossession rules to protect tenants
New rules come into force from today (1 October 2010) which will prevent tenants from having little or no notice to find a new place to live.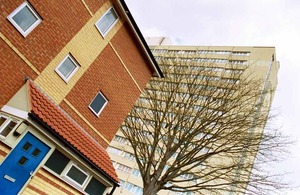 Previously, where a landlord had not been given a consent to let their property by their lender and later faced repossession, the courts were left unable to take account of the circumstances of their tenants, who were left in the distressing situation of being given very short notice to move.
However, the new rules mean tenants will for the first time be able to attend the repossession court hearing, with judges able to take their situation into account and delay repossessions proceedings by up to two months.
New guidance published today makes clear the rights of tenants in this situation, and sets out the steps that lenders must take.
Housing Minister Grant Shapps said:
"Of course all landlords should get permission from their lender before renting out their home. But when landlords don't, and they face the real prospect of repossession, their tenants should not be left worse off than any other tenant as a result.
"That's why I backed the Mortgage Repossessions Bill last year, so tenants can have their voices heard in court and can get enough time to find a new place to live.
"As with all homeowners I expect lenders to seek repossession only as a last resort. But where action is being taken against a landlord, their tenants must get a fair amount of time to find themselves a new home."
Published 1 October 2010