Grant Shapps to overhaul rough sleeper counts
Housing Minister Grant Shapps has today announced that the numbers of rough sleepers have hit an 11-year low - but that he is reviewing the …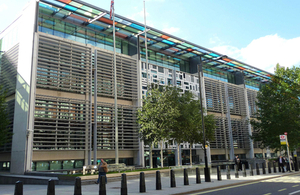 Housing Minister Grant Shapps has today announced that the numbers of rough sleepers have hit an 11-year low - but that he is reviewing the way counts are conducted.
In total, 70 councils conducted street counts and reported that there were 440 rough sleepers in England on any given night.
In comparison, in 2009 76 councils conducted street counts and recorded 464 rough sleepers.
But the Minister has said he is sceptical of the methodology behind the street counts - only councils considered to have a problem with rough sleeping have been required to conduct a count.
So he will shortly consult on plans for a complete overhaul on the means of counting rough sleepers to give councils and charities a credible measure that truly reflects the situation on the streets and that gives a complete picture of the extent of rough sleeping.
A long-term campaigner for the homeless, Mr Shapps has confirmed that he will do all he can to safeguard homelessness funding in the face of tough economic times.
Despite in-year savings across Whitehall of £6.2bn and an emergency Budget outlining further measures to cut the record Budget deficit, Government funding for tackling homelessness has remained unchanged.
Grant Shapps said:
Today's figures show that rough sleeping is at an eleven-year low - but I am sceptical that these figures reflect the situation on the streets.

Only councils considered to have a rough sleeping problem have been required to conduct counts - so in some of our biggest cities, while local people would be acutely aware of the problem of rough sleeping, official street counts were not conducted.

That's why I will shortly publish plans for a complete overhaul of the way the problem of rough sleeping is assessed so councils and charities can be given a credible measure of the problem in their area.
A comprehensive range of Government efforts to tackle homelessness is underway.
The Prime Minister has agreed a cross-departmental approach so ministers from eight different Government departments are working together to see how the policies for which they have responsibility can help address the complex problems that cause people to lose their home.
As part of this cross-Government approach, Mr Shapps is also today publishing good practice guidance for doctors, health workers, probation staff and other frontline workers in helping homeless people. This will help them to more effectively help rough sleepers with emotional and psychological issues such as personality disorder or complex trauma.
This is an area that has previously been neglected: the evidence shows that up to 60 per cent of hostel residents have a diagnosable personality disorder compared to 10 per cent in the general population. However, rough sleepers are among the least likely to be able to access psychological services.
There is a strong link to entrenched rough sleeping and exclusion, as well as offending behaviour - today's guidance demonstrates how this can be tackled with effective local schemes.
Notes to editors
The Mental Health Good Practice Guide is a joint publication by Communities and Local Government, the Department of Health and the National Mental Health Development Unit. It can be found at: www.nmhdu.org.uk/complextrauma.
Twitter
Keep up to date with the Department by following us on Twitter (external link).
Media enquiries
Visit our newsroom contacts page for media enquiry contact details.
Published 15 July 2010