Grant Shapps outlines plans for new council housing deal
Housing Minister Grant Shapps has today committed to giving councils the financial freedom they need to offer a better deal to the four million…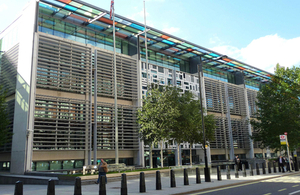 Housing Minister Grant Shapps has today committed to giving councils the financial freedom they need to offer a better deal to the four million people living in council housing in England.
Describing the current system of council house financing as "no longer fit for purpose", Mr Shapps set out plans to replace it with a new, more transparent system that devolves greater power to councils to better meet the housing needs of their local communities. This delivers a commitment in the Coalition Agreement.
Under the current system, councils are required to pay council house rents and the majority of receipts from any sales of land or homes to Whitehall, who then decide how best to redistribute it back to councils.
But under the proposed new rules, rather than the current Housing Revenue Account subsidy system councils would instead keep all the rents and sales receipts they collect.
In return for this greater freedom, some councils would take on additional housing debt - but no council will take on a level of debt that is not sustainable for the long term.
Details of the new system will be announced as part of the Spending Review on 20 October and will be introduced as part of the Localism Bill being introduced this autumn.
These reforms can only be effectively delivered through a comprehensive and legally binding settlement achieved through primary legislation. The minister is therefore ruling out a voluntary deal ahead of securing the powers in the Localism Bill.
In the period leading up to implementation of the new system, the overall approach for transfer proposals that have yet to be put to a tenant ballot will be a value for money and delivery test against the costs and benefits of the reformed system.
Housing Minister Grant Shapps said:
For far too long councils have been left hamstrung in their efforts to meet the housing needs of their residents by a council house finance system that is outdated and no longer fit for purpose. The Housing Revenue Account subsidy is in urgent need of reform.

That's why I can confirm that we intend to scrap the current system, and instead replace it with something more transparent that will serve the needs of local communities without interference from Whitehall.

Subject to the Comprehensive Spending Review we will offer councils the opportunity to keep the rents they collect and the receipts from any house or land sales. This is a key step to transfer powers to councils and communities, so they are free to improve their local services in a way that best meets the needs of local people.
Twitter
Keep up to date with the Department by following us on Twitter (external link).
Media enquiries
Visit our newsroom contacts page for media enquiry contact details.
Published 5 October 2010