Press release
Gráinne McKeever and Seyi Obakin join the Social Security Advisory Committee
Gráinne and Seyi take up their appointments today, 1 December 2014.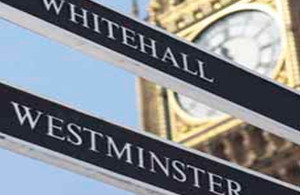 On 4 August 2014 the Minister for Welfare Reform, Lord Freud, announced that Gráinne McKeever and Seyi Obakin had been appointed as members of the Social Security Advisory Committee (SSAC). Gráinne and Seyi replace Les Allamby and Simon Bartley who will be leaving the committee after serving on the committee for 9 years.
Welcoming Gráinne and Seyi to the committee, Paul Gray, the committee's Chair said:
Gráinne and Seyi are very strong successors to Les Allamby and Simon Bartley, both of whom leave the committee today having made an enormous contribution to the committee's business over the past 9 years.

Gráinne and Seyi will bring valuable expertise to the committee on all social security issues but, in particular, Gráinne will provide an important insight on developments relating to welfare reform in Northern Ireland, and Seyi will bring valuable experience relating to disadvantaged young people, especially those who are homeless.

I am also delighted to announce that Colin Godbold has agreed to take on the role of Vice Chair following Les Allamby's departure.
Taking up her position on the committee, Gráinne McKeever said:
I am delighted to be joining the committee at a time when social security entitlement and welfare reform are such critical issues for Northern Ireland, and when the committee's role in providing constructive, independent advice is therefore so vital. I look forward to making a positive contribution to the excellent work of the committee.
Seyi Obakin added:
I am delighted to join SSAC at this time. Some changes that have already taken place to the benefits system have had a profound effect on people's lives and the changes that are still to take place will have similar impact. SSAC's work in offering expert and impartial advice as well as independent scrutiny has, in my view, never been more important. I am looking forward very much to contributing to that vital work.
Gráinne McKeever
Gráinne McKeever is the Chair and Executive Director of the Law Centre, Northern Ireland, a not-for-profit specialist advice organisation. She is a Reader in Law at Ulster University, with research and teaching expertise in social justice. She is the Assistant Editor of the Journal of Social Security Law and currently teaches social security law and policy to undergraduate and postgraduate law students. Gráinne is a Director of Ulster University's Law Clinic, through which postgraduate law students provide social security advocacy for members of the public.
Seyi Obakin
Seyi Obakin is the Chief Executive of Centrepoint, a leading national charity working with young people who have experienced homelessness. He is a chartered accountant and has worked in a wide range of social housing provision. He has also been involved in research and inquiries into family life and the support families need, lifelong literacy and youth enterprise. He is currently serving as a Commissioner of the UK Commission for Employment and Skills.
More information
SSAC is an independent advisory body of the Department for Work and Pensions. The committee's role is to:
give advice on social security issues
scrutinise and report on social security regulations (including tax credits)
consider and advise on any matters referred to it by the Secretary of State for Work and Pensions or the Northern Ireland Department for Social Development
The Commissioner for Public Appointments regulates all appointments made by the Secretary of State to SSAC. All such appointments are made in accordance with the Code of Practice published by the commissioner. The code is based on 3 core principles – merit, openness and fairness.
SSAC Members receive a daily fee of £256.80, for a time commitment of around 2 days a month. Members are appointed for a period of 3 years.
The committee's Chair is Paul Gray. Its membership comprises:
John Andrews
Adele Baumgardt
John Ditch
Keith Faulkner
Colin Godbold
Chris Goulden
Jim McCormick
Gráinne McKeever
Matthew Oakley
Seyi Obakin
Judith Paterson
Nicola Smith
Diana Whitworth
Direct any enquiries to Denise Whitehead, Committee Secretary, on 020 7829 3354.
Published 1 December 2014