Press release
Government's new Immigration Skills Charge to incentivise training of British workers
The government has confirmed that it is pressing ahead with plans to reduce Britain's reliance on migrant workers through a new skills charge.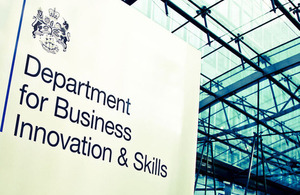 government presses ahead with new Immigration Skills Charge to reduce demand for migrant labour and make sure British people have the right skills to fill jobs
new exemptions to the charge will also deliver key protections for international students and keep the brightest and best in the UK
the new charge, due to start next year (2017), will incentivise employers to invest in training British staff
The government has today (24 March 2016) confirmed that it is pressing ahead with plans to reduce Britain's reliance on migrant workers and upskill British workers through a new skills charge.
The Immigration Skills Charge, set to be introduced in April 2017, will be levied on employers that employ migrants in skilled areas. Set at £1,000 per employee per year, and a reduced rate of £364 for small or charitable organisations, it is designed to cut down on the number of businesses taking on migrant workers and incentivise training British staff to fill those jobs.
An exemption to the charge, also announced today, will mean that it won't apply to PhD-level jobs and international students switching from student visas to working visas – a key protection to help retain the talented workers and students who are vital in helping the British economy grow.
Today's announcement comes after the Prime Minister, in a major speech on immigration last May (2015), set out the government's plans to boost home-grown talent by encouraging businesses to invest in the skills of British people.
Universities and Science Minister Jo Johnson said:
This important charge delivers valuable flexibilities that will help to address skills shortages while ensuring the UK remains a leading knowledge economy and popular destination for international students.
The new charge has been supported by the independent Migration Advisory Committee, which was commissioned by the Prime Minister to advise on routes used to undertake work in the UK, including the Tier 2 visa route, the migration route for those undertaking skilled work in the UK from outside the European Economic Area.
Notes to editors:
In line with the Migration Advisory Committee's recommendation, the charge is designed to encourage British businesses to recruit and train UK employees and will be levied on Tier 2 employers (those recruiting migrants in skilled areas) at a rate of £1,000 per Certificate of Sponsorship per year. A reduced rate of £364 per Certificate of Sponsorship per year will apply to small and charitable sponsors, including universities.

The exemptions to the charge apply for PhD-level occupations, migrants switching from a Tier 4 student visa to a Tier 2 working visa, and the Intra Company Transfer Graduate Trainee category. These will help the UK continue to attract talented students and the most qualified migrants, as well as protecting the UK's world-class reputation for education and research.
Published 24 March 2016