Government will work closely with Northern Ireland Executive
The coalition government will work closely and openly with the Northern Ireland Executive to maintain security and promote prosperity.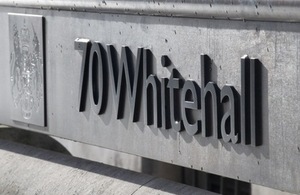 Speaking in Northern Ireland on Thursday, Mr Clegg said ministers were "determined to get the balance right" and support Northern Ireland while respecting its political processes.
He said that ensuring lasting security in the country was linked to establishing lasting prosperity and pledged that the coalition government will not duck difficult decisions to cut the deficit and promote economic growth in all areas of the UK. But he added that ministers recognised not all regions could be treated in the same way.
The Deputy PM said:
We recognise anxieties here in Northern Ireland, concerns which derive particularly from the local economy's longstanding over-reliance on the public sector. And our ambition is for a private sector-led recovery, which can sustain growth over the long-term.

Clearly, much of the responsibility for that falls to the devolved administration. But there are levers we in Westminster can pull. Right now the Treasury is working with the Northern Ireland Executive and the Secretary of State to identify ways to help rebalance the local economy, including examining potential mechanisms for changing the corporation tax rate and looking at ways of turning Northern Ireland into an enterprise zone. That paper will be published and consulted on later in the year.
Mr Clegg also condemned the recent bombing in Londonderry and said dissidents would not succeed in turning back the clock. He emphasised the government's continuing commitment to the financial agreement that accompanied the devolution of policing and justice powers.
Earlier, the Deputy Prime Minister met First Minister Peter Robinson and Deputy First Minister Martin McGuinness for talks at Stormont Castle.
Published 8 October 2010