Government wants new generation of social housing entrepreneurs
Housing Minister Grant Shapps today urged councils and housing associations to help unlock their tenants' entrepreneurial talents and allow …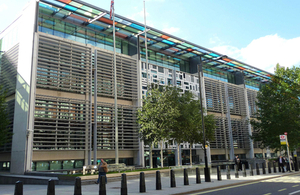 Housing Minister Grant Shapps today urged councils and housing associations to help unlock their tenants' entrepreneurial talents and allow them to set up businesses from their homes.
Research has suggested that as many as 96 per cent of housing associations can require tenants to get written permission to be able to work from home - with many tenants believing that permission would be denied.
While 11 per cent of homeowners work mainly from home, the figure can be as low as five per cent of council tenants.
Of the 200,000 small businesses operating from home only 22,000 of these are in council or housing association properties. This means that only 11 per cent of small businesses in the 1,000 most socially deprived areas operate from home - compared to 36 per cent in the rest of the country.
Mr Shapps today said that he wants social tenants to have the same opportunities as everyone else to set up their own businesses - so he urged landlords to use their common sense and, wherever possible, give the green light for residents to work from home.
Rather than waiting for tenants to come forward and ask permission, the Minister also called on councils and housing associations to make the first move and make clear to their tenants that they are pro-business - meaning there should be a presumption in favour of being able to run a business from a social home.
Grant Shapps said:
I want all social tenants with the ambition, drive and vision to set up their own businesses to be given all the help they need to do so. But on far too many occasions their efforts are thwarted at the first hurdle. Without the money to get their own new premises, tenants too often feel unable to get their projects off the ground in their own homes as any homeowner would normally do.

Tenants should have the same opportunities as anyone else, and landlords have the key to unlocking this untapped entrepreneurial talent. I want them to get the message out loud and clear to their residents that wherever possible, and in the majority of cases, they will be able to set up and run their new businesses from home.

Of course, councils and housing associations must consider the possible impact on neighbours that a new company in the area could make. But I urge them to use their common sense and, where a tenant is making a reasonable request to start their career at home, that it be granted.
Notes to editors
1. Running a Business from Home is published today by the Chartered Institute of Housing and can be found on their website www.cih.org.
Twitter
Keep up to date with the Department by following us on Twitter (external link).
Media enquiries
Visit our newsroom contacts page for media enquiry contact details.
Published 1 November 2010