Government unveils new plans to massively expand work experience opportunities for the young unemployed
Young unemployed people will get much more help to access extended work experience opportunities to get the best possible start in life.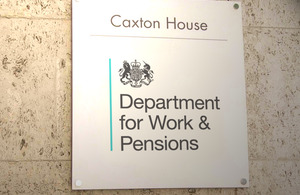 Young unemployed people will get much more help to access extended work experience opportunities to get the best possible start in life, Employment Minister Chris Grayling announced today.
Under a new scheme young people will be allowed to do work experience for up to eight weeks so they can get a proper stint in a business, gaining valuable experience, getting a decent entry on their CV and providing real value to the employer. Under the old system people were only allowed to do two weeks experience. If they tried to do more they could face a loss of benefits.
Under the new initiative young people between 18 and 21 will be matched by Jobcentre Plus with employers looking for people to do work experience. From now on specialist staff in Jobcentre Plus will work with businesses across the country to seek out the best work experience opportunities.
Launching the scheme at a visit to a successful work experience programme being run by the construction company Skanska in East London, Chris Grayling said:
Our new work experience scheme will give young people the chance to get valuable experience in a business for up to two months, which will make a real difference to their confidence, their employability and their prospects. This Government is making the changes that will give young people access to jobs and opportunities that can help them towards a brighter future.
Work experience is getting the backing of some of Britain's leading employers such as Homebase, Hilton Hotels, McDonalds, ISS Facilities Management, Chums, De Vere Hotels, Carillion, Coyle Personnel and Punch Taverns, and business leaders such as David Frost of the British Chambers of Commerce who said:
Employers will be key to getting young people into work. This programme is a way of not only providing quality work experience but also of introducing individuals to the modern world of work.
It's also got the backing of Hayley Taylor, star of television's Fairy Jobmother series, who said:
It's hard to get a job with no experience, and you can't get experience without a job. That's why this work experience scheme is a really good idea.
Chris Grayling met with young people currently benefiting from the work experience scheme being run by Skanska. Miriam Lewis, Head of Community Development for the company said:
Skanska is pleased to embrace the concept of Work Experience, at all work access levels.  It widens the under-graduate experience, encourages the operative's participation and increases the employability of those previously unemployed. When used with a view to future employment it gives the employer and informed choice over candidate selection.
The Department for Work and Pensions will do its bit by offering work experience places to young unemployed people.
Work experience is just one of the measures which form part of the Get Britain Working package, which also includes:
the roll out of work clubs across the country;
the delivery of the New Enterprise Allowance which will support up to 40,000 new businesses to get up and running over the next 2 years.
And in the summer the Government will bring in the Work Programme which will for the first time provide tailor made support for all those trapped on benefits to start making the journey back to work.
Private and voluntary sector providers will have the freedom to treat people as individuals and give them the support that is right for them, rather than following a Whitehall knows best approach.
In return for this freedom to innovate, providers will for the first time be subject to a proper payment by results system - more money for helping those with more complex problems into a job and staying in work.
All this support will be crucial to defuse the youth unemployment problem inherited by the Government. Recent figures published by the Department for Work and Pensions show there are a quarter of a million children growing up in homes where no one has ever worked, while further figures show that there are 600,000 young people who have never worked since leaving school or college.
Notes to Editors:
The Work Experience scheme will be administered by Jobcentre Plus, who will match young unemployed jobseekers to companies interested in giving young people a step up.
The figures on the number of children in homes where no one has ever worked and the number of young people who have never worked since leaving school/further education are available here: http://research.dwp.gov.uk/asd/index.php?page=adhoc_analysis
Published 24 January 2011