Government to consider options for equal civil marriage for same-sex couples
A public consultation to consider how to make civil marriage available to same-sex couples will begin in March 2012, the government announced today.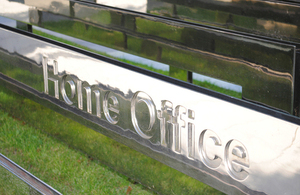 As part of its commitment to advancing equality for lesbian, gay, bisexual and transgender individuals the government announced in February this year its intention to look at how legislation could develop on equal civil marriage.
Minister for Equalities Lynne Featherstone said:
'I am delighted to confirm that early next year, this government will begin a formal consultation on equal civil marriage for same-sex couples.
'This would allow us to make any legislative changes before the end of this Parliament.
'We will be working closely with all those who have an interest in the area to understand their views ahead of the formal consultation.'
The consultation will only cover civil marriage for same sex couples – not religious marriage.
Notes to editors
Currently, civil marriages are only open to opposite sex couples and civil partnerships are only open to same sex couples.

The consultation will look at civil marriage of same sex couples but it will not include consultation on civil partnerships for opposite sex couples.

Earlier this year, the government announced that religious buildings will be allowed to host civil partnership registrations. The change, which will be entirely voluntary and will not force any religious group to host civil partnership registrations if they do not wish to do so, is being introduced as part of the Equality Act 2010. It will give same-sex couples, who are currently prevented from registering their civil partnership in a religious setting, the chance to do so.

The government will be laying the necessary regulations by the end of this year in order to allow the first civil partnership on religious premises to take place as soon as possible in the new year. This is a separate piece of work to the consultation being announced today.
 
 
Published 26 September 2011