Government to close squatters' legal aid loophole
Squatters will no longer get legal aid to fight home owners trying to evict them from their properties.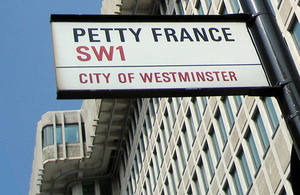 Justice Minister Jonathan Djanogly said the proposals will close a loophole in the law that allows squatters to use legal aid to fight evictions in court, leaving landlords  to foot the bill for their own legal costs.
The measure is part of a package of reforms designed to ensure legal aid reaches the people who need it the most, while reducing the UK's legal aid bill - which at more than £2billion a year, is one of the most expensive in the world.
Justice Minister Jonathan Djanogly said
'These reforms will ensure that we have a legal aid system which is targeted at those who need it most, in the most serious cases, as well as providing value for money to the taxpayer.'
The Sentencing, Legal Aid and Punishment of Offenders Bill aims to radically reform the civil justice system by protecting the most vulnerable in society and encouraging people to take advantage of the most appropriate sources of help, advice or routes to resolution - which will not always involve the expense of lawyers or courts.
Published 29 June 2011