Government to bring forward reforms to help savers and protect pensions pots
Consultation launched on capping pension fees and increasing transparency in the pensions sector.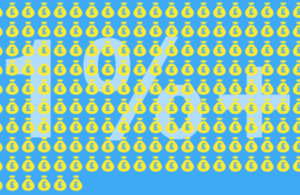 The government has brought forward radical reforms to pension charges designed to help people save for the future.
This marks the latest step in the government's commitment to tackle the cost of living and help hard working families.
The government's reforms will reduce the charges on pension schemes used for auto-enrolment.
This is a crucial step in improving value for money for consumers in a sector that is going to become even more important to people with the introduction of auto-enrolment.
The government expects up to 9 million people to open new pensions as part of the scheme, increasing the amount being saved in to workplace pensions by around £11 billion per year.
While the average charge on new pension schemes is around 0.51% the Office of Fair Trading estimates that there are over 186,000 pension pots with £2.65bn assets that are subject to an annual charge of above 1%.
These differences can equate to considerable amounts of money. For example, in the case of someone who saves throughout their working life (46 years at £100 per month), they could end up losing almost £170,000 from their pot with a 1 per cent charge, and over £230,000 with a 1.5 per cent charge.
This also means that the same individual could end up having considerably more money in their pot with a lower charge – an additional £66,000 at retirement with a 1 per cent charge, and an extra £100,000 with a 0.75 per cent charge, compared to a 1.5 per cent charge.
Introducing a cap on pension charges will reduce the costs for savers. The Department for Work and Pension's consultation is asking for industry and the public's view on how best to design a cap that protects savings. Options being considered include:
A higher charge cap of 1 per cent of funds under management
A lower charge cap of 0.75 per cent of funds under management
A two-tier 'comply or explain' cap. There would be a standard cap of 0.75 per cent of funds under management for all qualifying schemes. A higher cap of 1 per cent would be available to employers who reported to the Pensions Regulator why the scheme charges in excess of 0.75 per cent.
Financial Secretary to the Treasury, Sajid Javid, said:
The government is determined to help hard working families and that includes making sure someone's saving will deliver the biggest possible returns and not be eaten away at by a variety of charges and fees.
As part of this plan, we will bring forward significant change to the pensions sector including a cap on certain charges, which should save many individuals tens of thousands of pounds.
Minister for Pensions Steve Webb said:
The government believes that enough is enough on charges. People need to know they are getting value for money when they save into a pension and not being ripped off by excessive charges. We are consulting on a cap on pension charges. A range of options will be on the table including an outright ban on all charges above 0.75% per year.
I'm confident that we will make the system fairer for anyone being automatically enrolled into a workplace pension and will finally address the issue of charges which has been neglected for far too long.
Alongside the pension cap, the government also wants to increase transparency in the sector. It is crucial that small and medium sized businesses, who choose their employee's pension scheme, are able to make an informed choice.
The government does not want to increase the burden on businesses, so is keen to design a series of transparency measures that will make it easier for employers to compare schemes – securing the best outcomes for savers.
The consultation will help the government to determine whether further transparency measures, alongside those detailed in the consultation, are necessary or desirable.
Charges encompass a range of costs and fees levied on the scheme member for a range of services, including administration fees, contribution fees, active member discounts, and investment fess such as transaction costs.
Published 30 October 2013
Last updated 4 November 2013
+ show all updates
tagged to FS topic

First published.