News story
Government strategy to support business growth will drive economic recovery across Wales, says Cheryl Gillan
The new Government White Paper on Trade and Investment published today will help support businesses across Wales and the rest of the UK, especially…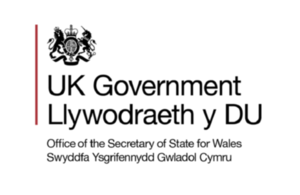 The new Government White Paper on Trade and Investment published today will help support businesses across Wales and the rest of the UK, especially smaller and medium-sized firms (SMEs), to  become more outward looking and drive the UK's economic recovery, says Secretary of State for Wales Cheryl Gillan.
Speaking ahead of her keynote speech to the Federation for Small Businesses in Cardiff today, Mrs Gillan welcomed the strategy for how trade and investment can drive economic recovery in the UK as a key part of its plan for growth. Particular emphasis is placed on supporting SMEs to expand and export.
Mrs. Gillan said: "The Government is doing all it can to make trade and investment central to its plans for economic growth, as we rebuild our economy.   If businesses are to grow, it is crucial that SMEs get the support and encouragement they need in order to trade internationally and compete more effectively for export opportunities. 
 "Wales already has a strong reputation for investment, but we need to provide the conditions for more private sector growth - that is what this White Paper will help to deliver. The economy cannot grow in a vacuum and Wales cannot prosper by looking inwards. Rather, we need to look outwards to seize the opportunities of the global market.  Small and growing businesses will be our most important source of new job creation and we are determined to tackle the barriers holding them back."  
 The White Paper will also recognise the importance of sustainable growth for emerging markets, allowing developing countries to be able to establish growth through trade and investment. 
Mrs. Gillan said: "It is crucial that barriers to free trade are removed, to enable those in developing countries to make the most of trading opportunities, creating a sustainable economy and promoting regional integration."
See a full copy of the Government's White Paper on Trade and Investment at:
http://www.bis.gov.uk/policies/trade-policy-unit
A copy of the full speech given at the FSB Annual Dinner can be found here:
www.walesoffice.gov.uk/2011/02/10/secretary-of-state-for-wales-speech-fsb-annual-dinner/
Published 9 February 2011