Press release
Government strategy ensures better protection and support for missing people and their families
24-hour helpline and a one-stop shop website for missing people and their families are just two initiatives that have been launched.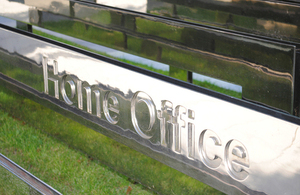 A revamped 24-hour helpline and a one-stop shop website for missing people and their families are just two initiatives that have been launched as a result of the government's missing children and adults strategy in the past year.
The strategy, which includes provision of support for families as one of three key objectives, carries a strong message about the risks faced by missing children and adults. Its aim is to encourage local agencies to do more to reduce the number of people who go missing, reduce the harm to those who go missing, and provide support and advice to missing people and their families.
The missing kids website provides support for missing children and their families. The 24-hour helpline, supported by funding from government, has been highly successful, receiving over 27,000 calls since it began in May. The 116 000 number was launched EU-wide by charity missing people on international missing children day and has also generated a threefold increase in texts and emails to the UK office.
The child exploitation and online protection centre (CEOP), given responsibility for missing children by the government last year, has conducted a review of the child rescue alert. They also used the alert for the first time in the search for April Jones, which provided the Dyfed Powys police force with extra support in answering calls and gave the case greater media coverage. A code of practice has also been written by young people for agencies involved in child protection.
Missing people are currently running a campaign with advertising agency outdoor media centre and digital production company grand visual to run weekly appeals for missing people on billboards for free. This has directly resulted in 19 people being found since July.
Crime prevention minister Jeremy Browne celebrated one year on from the launch of the missing children and adults strategy with a visit to missing people's offices in London, spending time with staff and volunteers. He also met family members whose loved ones went missing but were found as result of successful media campaigns by the charity.
Mr Browne said:
'People who are missing are at great risk of harm and exploitation and deserve the best support and protection we can provide.
'I am delighted to see the progress we have made in just a year, working across government and with partner agencies and charities, to prevent, protect and provide for missing people and their families.
'Initiatives like those of missing people and other charities, along with the hard work of police and agencies like CEOP and the national missing persons bureau are to be applauded for their vital contributions and provide a very clear picture of the strategy in action. However, it is critical that we build on this good work in the next year to ensure we are doing all we can.'
Achievements following the introduction of the strategy include:
A multi-agency project led by the home office, association of chief police officers (ACPO), department of health and department of education. This aims to improve local responses to safeguarding children and the vulnerable through working groups who share best practice;
the presumption of death bill has completed all its stages in the house of commons and will now go to the house of lords. The private members bill backed by the ministry of justice will enable families of those who are missing and presumed dead to begin dealing with the vast array of financial and legal issues;
a runaways charter from the children's society, which sets out a clear code for agencies with a duty to protect them, has been endorsed by 20 local authorities;
a redesigned missing kids website, which provides a one-stop resource shop for children and their families has now received more than 65,000 hits since its launch in May. It is the work of the child exploitation and online protection centre (CEOP), missing people, and parents and abducted children together (PACT).
These and many more initiatives are now making a difference to the search for around 200,000 missing people reported to police each year and aftercare for those who need advice and support, thanks to government action.
Missing people's acting CEO Jo Youle said:
'The new government strategy has resulted in a noticeable step change in the way agencies and partners respond to missing persons and their families.
'It has been a big year for missing people with the launch of 116 000 and the development of partnerships with organisations such as the outdoor media centre, enabling us to more effectively reach out to the public and safely reconnect missing children and adults.'
Notes to editors
1. The home office is the government department with responsibility for missing people. On 5 December last year ministers published the first missing children and adults strategy to highlight the importance of this issue and ensure local and national agencies are doing all they can. The strategy can be found at http://www.homeoffice.gov.uk/publications/police/missing-persons-strategy
2. Crime prevention minister Jeremy Browne visited missing people on 4 December 2012 to mark the strategy anniversary.
3. According to the latest missing persons bureau figures, published in April 2012 and based on data from police forces, 327,000 missing persons incidents were recorded by the police in 2010/11. Some people go missing more than once and approximately 216,000 individuals went missing in 2010/11.
4. Missing people is an independent charity which offers a lifeline when someone disappears. You can call or text 116 000 for advice, support and options if you, or someone you love, goes missing or runs away - it's free, 24-hour and confidential. For more information, go to www.missingpeople.org.uk
5. The child exploitation and online protection (CEOP) centre is the UK's national police agency for child protection, dedicated to protecting and safeguarding children from sexual abuse and exploitation. The missing kids website can be found at www.missingkids.co.uk
6. More information on the children's society's runaways charter can be found at http://makerunawayssafe.org.uk/
7. For media enquiries on the strategy, including bids for interviews with the crime prevention minister, call the home office press office on 020 7035 3535.
8. For case studies of missing children and adults who have benefitted from the strategy and media enquiries about missing people, call 020 8392 4511.
Published 5 December 2012