News story
Government seeks grant maker to deliver £3m of Tampon Tax funding
Office for Civil Society opens invitation to tender.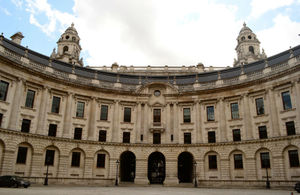 The Tampon Tax Fund is a £15m fund for women's charities, equivalent to the amount HMRC estimate is raised from VAT on sanitary products. The fund was announced at Autumn Statement 2015.
We are seeking an experienced grant maker to distribute the £3m Tampon Tax through a funding programme for charities working with disadvantaged women and girls.
The successful applicant will be able to offer a level of match funding which must already be in place and be able to deliver the funding programme and commit the full amount by the end of the financial year. They should also ensure that their due diligence, anti-fraud, data protection and financial and performance monitoring processes reflect best practice.
The programme should be open to charities and voluntary organisations from across the UK so you should be able to demonstrate that you have the relevant networks in place. Your bid should also set out clearly the focus and outcomes of your programme.
Please request an application form from: clare.mills@cabinetoffice.gov.uk
Closing date for proposals: Midnight on Friday 28th October 2016.
We anticipate announcing the successful applicant in Autumn Statement 2016.
Published 20 October 2016