Government rolls out the red carpet for entrepeneurs and investors
Home Office announced new visa rules that will reward those who will contribute to economic growth, such as entrepreneurs and investors.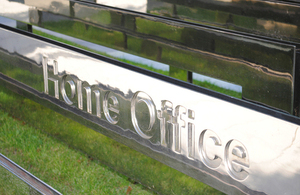 Foreign entrepreneurs and investors are being given extra incentive to come to the UK today after the Home Office announced new visa rules that will reward those who will contribute to economic growth.
Under the new rules, those who come to the UK and invest large sums of money will be given the right to settle permanently in the UK faster.
Those who invest £5m will be allowed to settle here after three years and those that invest £10m or more will be allowed to settle after two.
This compares with the minimum five year requirement that is currently in place. 
Entrepreneurs will also be able to settle in the UK more quickly if they create ten jobs or turn over £5m in a three year period.
Minister's quote
Damian Green immigration minister said: 'Today I have sent out a clear message - the UK remains open for business and we want those who have the most to offer to come and settle here.
'Entrepreneurs and investors can play a major part in our economic recovery and I want to do everything I can to ensure that Britain remains an attractive destination for them.
 
'Last year we issued far too few visas to those who wish to set up a business or invest in the UK - I intend to change that.'
Prospective entrepreneurs
It was also announced today that a new visit visa will be created for prospective entrepreneurs.
This will allow them to enter the UK in order to secure their funding and make arrangements for starting their business before they transfer onto a full entrepreneur visa in country.
While the standard investment threshold for an entrepreneur to qualify for a visa will remain at £200,000, the government will also make provision for high potential businesses to come to the UK with £50,000 in funding from a reputable approved organisation - for example venture capitalists, including angel investors, or through seed competitions.
Major investors will also enjoy more flexibility as they will be allowed to have spent up to 180 days a year, rather than 90, outside of the UK before they lose their right to settlement. This addresses a major concern that investors often cite as they need to be constantly mobile. 
Those investors who are already in the UK now and have invested large sums will also qualify for accelerated settlement.
Separately, the government has also published a statement of policy outlining how the new 'exceptional talent' route under tier one of the points based system will operate from April this year. 
This new innovative route for exceptionally talented migrants, which will be limited to 1,000 visas under the annual limit, will facilitate those who have already been recognised or have the potential to be recognised as a leader in the fields of science, arts and humanities.
Migrants seeking entry under the tier one exceptional talent category will not need to be sponsored by an employer but will need to be endorsed by an accredited competent body.
It will be for each competent body, who will be announced in the near future, to select those who will qualify for endorsement.
Those admitted under the tier one exceptional talent category will initially be granted three years and four months leave.  They will be able to extend their stay for a further two years and settlement will be available after five years residence in the UK. 
 
Damian Green immigration minister added: 'Our new exceptional talent route will ensure that we continue to allow the brightest and the best who can make a valued contribution into the UK.
 
'This comes at a time of major reform to the immigration system to bring net migration back down to the tens of thousands.'
The government has made clear its commitment to supporting a private sector led economic recovery. For growth to be strong and sustainable, the economy must be rebalanced to support private sector jobs, exports and investment.
UKTI will ensure that would-be entrepreneurs across the world will be made aware of this brilliant new initiative, which will help make the UK the best place in the world for someone with a bright idea to start a business.
UKTI will use their entrepreneur networks and marketing channels to ensure that the news about the new entrepreneur visa is heard across the globe.
Business support for the move
Micha-Rose Emmett, Associate of Henley & Partners Ltd said: 'We applaud the Home Office on the introduction of these new rules for the investor and entrepreneur categories. This is evidence that the UK is becoming again a key player in investor immigration worldwide.
'With these changes, high net worth individuals will be more likely to chose UK as their preferred country to reside as the physical presence requirements have been sensibly relaxed. The investment opportunity becomes more interesting for investors and this is a very encouraging prospect for the future of the country. International wealthy individuals and families need effective interesting solutions that can be implemented swiftly and this new policy give these people those possibilities, which in turn will attract significant capital to the UK.'
Notes to editors
The government has laid changes to the immigration rules in parliament today for both tiers one and Two to ensure the system will come into operation in April this year.
2. Full details of the policy changes can be found on the UK Border Agency website.
Published 16 March 2011