News story
Government response on bills of sale consultation
A bill of sale is used to secure a loan on a consumer's personal property, typically a car. Concerns were raised that this form of loan could…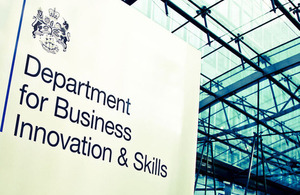 A bill of sale is used to secure a loan on a consumer's personal property, typically a car. Concerns were raised that this form of loan could lead to consumer harm. As a result, the Government consulted on whether any action was necessary.
Consumer Minister, Edward Davey, said:
"It's important that we clarify what's involved in a bill of sale loan. There have been concerns in the past about how difficult they are to understand, so this Code of Practice and the plain English information sheet should provide more transparency on what a loan entails for both the lender and the consumer. I welcome the fact that the majority of the industry has already signed up to abide by this code."
The Government felt that any ban could restrict consumer access to credit, reduce choice and push up prices. This could also potentially force some consumers into the hands of illegal lenders. It was also felt that it would be disproportionate to ban an industry because of a few rogue lenders.
Added consumer protections from the new Consumer Credit Act will come into force on 1 February 2011, and the OFT will monitor the industry under the Irresponsible Lending Guidance, which will have a positive impact on consumer rights for bills of sale loans.
Notes to editors:
---
---
In summary, the Code of Practice says:
borrowers who are in arrears will be able to hand over the car in full settlement of their debt and will not be liable for any shortfall between the outstanding debt and the value of the vehicle;
the option of making balloon payments* will only be available to business customers who can provide evidence that they will have funds to make the final repayment;
the bill of sale must be registered with an asset finance register so that the public can check whether a vehicle has a bill of sale registered against it;
charges to be imposed on borrowers in arrears must be disclosed at the pre-contractual stage and must only cover the lender's costs;
if a borrower gets into difficulty, lenders must consider proposals for alternative payment arrangements and will repossess the car only if attempts to arrange alternative payment arrangements fail; and
lenders will take all reasonable steps to ensure that repossessed cars are sold for the highest obtainable market price.
*Balloon payments are small initial repayments covering only the interest, with the capital to be repaid in a single final payment.
New regulations implementing the Consumer Credit Directive will apply to a loan taken out under a bill of sale. They will give consumers new rights and impose new requirements on lenders:
Lenders will have to make a reasonable assessment of whether a borrower can afford to meet repayments in a sustainable manner.
Lenders will have to explain the key features of the credit agreement to enable the borrower to make an informed choice.
Prospective borrowers will be given an information sheet setting out all the relevant information about the credit agreement. The information sheet will be in a standard format for all lenders so borrowers can easily compare the costs of different loans. (The proposed new information sheet for bills of sale will complement this by setting out the key features of a bill of sale.)
Consumers will have an absolute right to withdraw from a credit agreement within 14 days, paying back only the money lent and any interest accrued over that time.
---
The OFT recently introduced Irresponsible Lending Guidance. It will give all consumers, including bills of sale customers, added protections by making it clearer what business practices could be considered irresponsible in a credit agreement. The OFT can impose a range of penalties (including removing the lender's credit licence) for those not complying with the law or the guidance or otherwise engaging in unfair or improper business practices. You can find out more at www.oft.gov.uk

The full consultation response can be found on the Department for Business, Innovation and Skills website: www.bis.gov.uk

BIS' online newsroom contains the latest press notices, speeches, as well as video and images for download. It also features an up to date list of BIS press office contacts. See [http://www.bis.gov.uk/newsroom](http://www.bis.gov.uk/newsroom) for more information.
Notes to Editors
Contact Information
Name BIS Press Office Job Title
Division COI Phone
Fax
Mobile
Email NDS.BIS@coi.gsi.gov.uk
Name Olivia Campbell Job Title
Division Department for Business, Innovation and Skills Phone 020 7215 5363 Fax
Mobile
Published 28 January 2011