News story
Government reaffirms commitment to CCS
The Government today announced the next steps on the Carbon Capture and Storage (CCS) demonstration programme, after the conclusion of negotiations…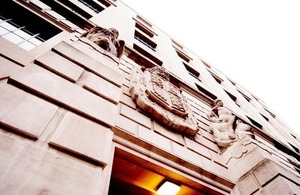 The Government today announced the next steps on the Carbon Capture and Storage (CCS) demonstration programme, after the conclusion of negotiations for a CCS demonstration project at Longannet in Scotland.
A decision has been made not to proceed with Longannet but to pursue other projects with the £1 billion pounds funding made available by the Government. The decision balances the UK's low carbon ambition with the need to ensure taxpayer's money is invested in the most effective way. £1bn will be available for a new process and we are expecting a number of promising bids from both Scotland and England.
The Rt Hon Chris Huhne MP, Secretary of State for Energy and Climate Change said:
"CCS is a key technology for the UK's long term energy strategy.
"A billion pounds is enough to demonstrate this vital new technology in the UK, but it's got to be spent in the most effective way.
a?ª"Despite everyone working extremely hard, we've not been able to reach a satisfactory deal for a project at Longannet at this time, so we've taken the decision to pursue alternative projects."
The Government's long term vision for CCS deployment together with an industry action plan will be set out when the selection process for further CCS projects is published. Ministers will meet with industry leaders to discuss next steps and lessons learned at the Carbon Capture and Storage Development Forum on Wednesday 2 November.
---
Notes for editors:
For more information about the Government's policy on Carbon Capture and Storage please see the Carbon Capture and Storage (CCS) web pages.
The CCS Development Forum was formed in July 2010 and meets twice a year. It has around 40 members drawn largely from industry directly involved in delivering CCS in the UK, plus representatives from the international, academic and NGO communities. It is chaired by the Secretary of State or Minister of State. Its remit is to help overcome barriers to CCS by bringing DECC and stakeholders together and to provide a challenge function to the OCCS.
All findings gained through the Front End Engineering and Design studies will be published and made freely available on the DECC website to help speed up the wider deployment of CCS both here and abroad.
Published 19 October 2011