Government publishes 'Supporting automatic enrolment' paper
Response to consultation on the annual contribution limit and transfer restrictions on the National Employment Savings Trust.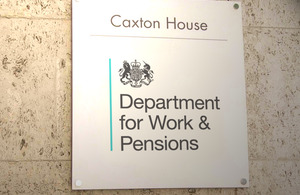 The Department for Work and Pensions sought views and evidence on whether the annual contribution limit and transfer restrictions on the National Employment Savings Trust (NEST) were having unintended consequences. Today (9 July 2013), the government published its response – Supporting automatic enrolment.
The government found a perception that the constraints were stopping NEST serving its target market. However, the contribution level remains at 2 per cent, only the very top earners in the country could possibly be excluded from using NEST.
Ministers have decided to legislate now to lift the constraints from 2017. Employers will, therefore be certain that NEST will remain a suitable pension scheme for their workers when minimum contributions rise to 8 per cent.
Steve Webb Minister for Pensions said:
With over 250,000 members already, it is clear that NEST is a success. Targeting low to moderate earners that the market has traditionally forgotten, NEST has innovated with its use of language and investment strategy and has ensured that everyone has access to quality pension provision. That is why I am not making any changes until 2017, when automatic enrolment is fully rolled-out. At this point I will lift the contribution limit so that NEST remains a force for good in the marketplace, driving up standards and best practice.

The position on bulk transfers is much the same. As huge numbers of employers gear-up to start to enrol their workers, we need NEST to focus on getting these people in to pension saving. Once this is achieved and the market is established, the restrictions on bulk transfers will be lifted.
The government is currently legislating to introduce a system of automatic transfers, and will enable NEST to make individual transfers when the 'pot-follows-member' arrangements are introduced.
More information
The Written Ministerial Statement can be found on the UK Parliament website
Read the government response – Supporting automatic enrolment: call for evidence on NEST constraints.
NEST had 200,000 members by the end of May 2013, up from 100,000 the previous month.
NEST has innovated through its design, communications, use of language, investment and decumulation strategies, and has aimed these exclusively at its target market.
Automatic enrolment into workplace pensions started on Monday 1 October with the largest firms going first. All employers will be brought into the reforms by February 2018.
The annual contribution limit and transfer restrictions are just 2 of the constraints placed on NEST to focus it on the supply gap in the market for low to moderate earners and smaller employers. The others are:
Public Service Obligation – must accept everyone automatically enrolled into it, even if the income from the individual does not cover the cost of their account

low-cost objective – must offer good value, with no differential pricing, at a charge level comparable to those available to high earners or those working for large employers

no other products – cannot offer other products, for example life insurance, as a way of boosting margins – ensuring it is simple
Press Office
Caxton House
Tothill Street
London
SW1H 9NA
London Press Office (national media and London area enquiries only – not questions about personal claims) 020 3267 5144
Out-of-hours (journalists only) 07623 928 975
England and Wales (local media enquiries) 029 20 586 then 097 or 098 or 099
Scotland (local media enquiries) 0131 310 1122
Media enquiries for this press release 0203 267 5129
Follow us on Twitter www.twitter.com/dwppressoffice
Published 9 July 2013