News story
Government plans will secure a strong future for post offices in Wales, says David Jones
The publication of the Government's Post Office Policy statement will secure a strong and stable future for the network across Wales and the…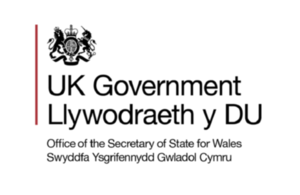 The publication of the Government's Post Office Policy statement will secure a strong and stable future for the network across Wales and the rest of the UK, said Welsh Office Minister David Jones today.
The decline in the number of post offices and their importance to local communities was highlighted in the recent Welsh Office taskforce on the rural economy, which looked at what the coalition Government could do to assist rural communities and businesses.
Welcoming the statement, Mr Jones said:  "Post offices play a unique and valued role in communities up and down the country and this was highlighted in the responses I received as part of our taskforce project.  The Coalition Agreement made clear our commitment to a sustainable network and today's statement sets out how we will achieve that.  The £1.34 billion for the network will ensure that there will be no further closures and will maintain the network at its current size of around 11,500 branches.
"Our proposals for the mutualisation of the Post Office will empower those who know the Post Office best - the sub postmasters, the employees and the community.  In Wales, we already have examples of local communities re-opening post offices, such as at Trefeglwys, near Newtown, and the proposals for mutualisation will further strengthen the role of communities in maintaining and expanding the Post Office network.  These developments embody the spirit of the Big Society and are ready examples of what local communities can achieve for themselves when given the right tools and support from Government.
 "Today's statement shows that the Government recognises the importance of post offices for the future of communities, both rural and urban.  Our proposals for the network will ensure post offices remain a valuable social and economic asset for our communities and businesses."
The Post Office Policy Statement sets out a range of commitments including:
£1.34bn over the next four years to modernise the network and safeguard its future;
No programme of post office closures;
Create the opportunity for mutually owned post office;
Support the expansion of accessible and affordable personal financial services available through the Post Office.
Enable the Post Office to become a genuine front office for local and national Government services.
Published 9 November 2010