Government launches study into potential Crossrail extension
Plans would see faster rail services for Hertfordshire passengers and pave the way for a more ambitious redevelopment of Euston station.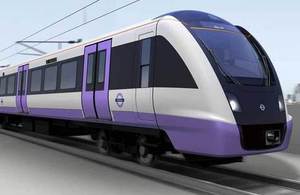 Rail passengers in Hertfordshire could benefit from quicker services that are more direct into central London.
In a move that would boost ambitious plans to redevelop Euston station for HS2, a feasibility study will look at how passengers from key commuter towns such as Tring, Hemel Hempstead, Harrow and Watford could save up to 15 minutes on their journey times via a new rail link between Old Oak Common and the West Coast Main Line.
The proposed changes would see Crossrail services extended to the county, providing direct journeys into the City and the West End. It would mean passengers would no longer have to change at Euston, making it easier to get on with the massive job of rebuilding the station so it matches the standard of Kings Cross and St Pancras.
The announcement came as Transport Secretary Patrick McLoughlin visited Farringdon station today (7 August 2014), where he met with the 100th apprentice appointed by Crossrail contractor Bam Ferrovial Kier to work on Europe's largest infrastructure project.
Transport Secretary Patrick McLoughlin said:
We are investing record amounts to build a world-class railway, so it is vital we seize every opportunity to make the most of these once in a generation schemes. That is why I have asked HS2 Limited to work closely with the Crossrail sponsors to look at extending Crossrail services to key destinations in Hertfordshire. Not only would this be a huge boost to passengers and the local economy, it would also provide flexibility when building HS2 into Euston, making sure we create a lasting legacy for the station.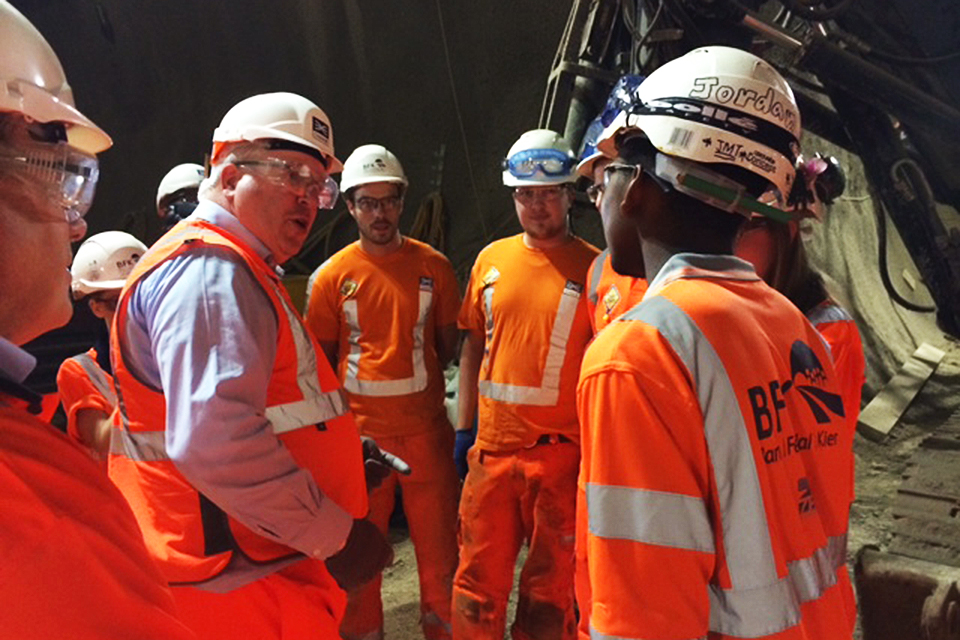 Stations that could be serviced by Crossrail include Tring, Hemel Hempstead, Watford Junction, Berkhamstead and Harrow and Wealdstone. Any changes will not affect the timetable or planned service pattern for the existing Crossrail scheme which is scheduled to be fully operational by 2019.
Initial analysis suggests 40% of passengers travelling into London from these locations finish their journeys within 1 kilometre of a Crossrail station, compared to just 10% within 1km of Euston. The link would have the added benefit of reducing congestion at the station, specifically for passengers using the southbound Northern and Victoria lines.
The Mayor of London Boris Johnson said:
I have always maintained that the renaissance of Euston is a fantastic opportunity for regeneration in our city and one we should not miss. Providing a new rail route into the capital for passengers from Hertfordshire will be vital for Euston to be properly redeveloped to accommodate HS2 and to maximise the delivery of new homes and jobs in London and beyond.
More than 11,000 people are currently working on Crossrail at more than 40 sites. The new route will provide a major boost for commuters, providing a 10% increase in capacity for rail in London. Farringdon will be at the heart of that transformation with more than 150,000 people a day using the interchange to access Thameslink, Tube and Crossrail services.
On his visit to the site, the Transport Secretary outlined the government's work in improving infrastructure with more than £70 billion earmarked for transport over the next Parliament. This will include the biggest programme of road investment since the 1970s and the largest investment in rail since the Victorian era.
The government is also forging ahead with its plans for HS2. The new north to south railway is vital to rebalancing the economy of the country and will provide more than double the number of seats between London and Birmingham, transporting the equivalent of the population of Nottingham every day.
It will also release space on the existing railway which has huge potential for increased freight services - meaning fewer cars and lorries on our roads, cutting congestion and carbon.
Rail media enquiries
Media enquiries 020 7944 3021
Out of hours media enquiries 020 7944 4292
Switchboard 0300 330 3000
Published 7 August 2014