Press release
Government launches consultation on helping Industrial and Provident Societies to grow and succeed
The government has today published a consultation on a number of measures to support the Industrial and Provident Societies (IPS) sector and remove barriers to growth.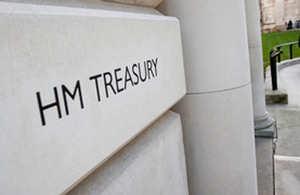 IPSs (commonly referred to as co-operatives) are non-profit making organisations that operate for the benefit of their members. Members have an equal say and share of the profits, regardless of share size.
The IPS structure is currently used in a variety of sectors, from football clubs in the lower leagues to new sectors, such as renewable energy. Organisations are increasingly attracted to the use of an IPS structure as it is the only corporate structure that guarantees one-member-one-vote democratic governance, and brings with it a number of exemptions from administrative requirements that are placed on shareholder-owned companies.
This package of reforms will ensure that the legislation works effectively for old and new companies alike wishing to use the IPS structure to grow.
The consultation seeks views on a range of measures including:
Raising the cap on the maximum amount of withdrawable capital that an individual member can hold in an IPS – the so-called 'withdrawable share capital limit' – which is currently set at £20,000. Increasing the withdrawable share capital limit will enable IPSs to raise capital more easily. Members of capital intensive industries, such as agriculture and energy production, will be able to invest more and allow the society to grow. The government is seeking views on the appropriate level.

Introducing insolvency rescue procedures for IPSs. Currently, it is not possible for an IPS to go into administration; enabling them to do so will increase the chance of rescue while still in operation for troubled IPSs, and so help safeguard investors. This will also ease access for IPSs to the Pension Protection Fund, into which they currently pay more than £2 million every year. Significantly, the ability to go into administration will enable football clubs in the Premier League and Football League to use the IPS structure for the first time. Several lower league English football clubs operate using an IPS structure, with fans at the the heart of how the club is run, but these football clubs are currently prohibited from entry to the top 4 leagues of English football, because they are unable to go into insolvency proceedings to restructure.
The Economic Secretary to the Treasury, Sajid Javid said:
Co-operatives provide an important alternative business model. The sector is expanding rapidly, so it is vital that we provide Co-operatives with the framework that they need to grow and succeed.
Notes to editors
There are a number of other measures also being consulted on in this consultation:

Introducing additional insolvency rescue procedures for Credit Unions. This will help the Financial Service Compensation Scheme (FSCS) to gain a quicker payout for depositors in the event that a credit union gets into difficulty.
Reproducing Companies Act provisions for IPSs with regard to investigative powers of the registrar (the Financial Conduct Authority or FCA). This would allow the FCA to act more effectively when it perceived evidence of misconduct at IPSs.
Reproducing Companies Act provisions onto IPSs with regard to inspection of the register of members. This would prevent cases of vexatious use of the register by disaffected members.
Allowing electronic, rather than paper, submission of IPS registration documents to the FCA. This reduces cost and time for societies when registering.

Alongside these measures, parts of the 2010 Co-operatives and Community Benefit Societies and Credit Unions Act will be commenced. This will change the name of IPSs to Co-operatives officially.
Sitting alongside this package of measures is the Co-operatives Consolidation Bill. This legislation will be introduced in late 2013, and will bring all existing legislation for IPSs in one place. This will reduce complexity, and make it easier to set up an IPS.
Published 26 July 2013