Government hosts talks on online content
Entertainment and internet industries come together to discuss new ways of providing content.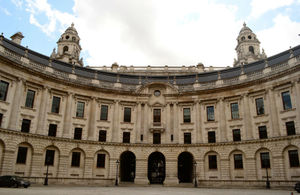 Representatives of major entertainment companies and some of the biggest internet service providers (ISPs) operating in the UK have attended a Government roundtable today.
Companies including EMI Music, Warner Bros Entertainment, Virgin and Talk Talk joined discussions on developing new, legal ways for people to access music, film and other content online.
The talks were hosted by Culture Secretary Jeremy Hunt and Communications and Creative Industries Minister Ed Vaizey. Speaking after the meeting, Mr Hunt said: "I am pleased to hear that real progress has been made by ISPs and the music industry on developing new and attractive services for consumers. The more choice consumers have, the less attractive the unlawful alternatives will be."
Mr Vaizey added: "The nature of the internet means the creative industries, internet service providers and others such as Google and Yahoo are completely interlinked.  They need each other for sustainable future success. We have brought the industries together so they can discuss the issues facing the digital industries and I am delighted that progress is being made.
"Consumers demand choice.  It is essential that new, legal methods to access films, music and other content on-line are developed, whilst enabling creators' copyright to be properly protected."
The group is expected to meet again in about three months.
Further information
Published 25 February 2011