Government forced to step in to determine levy scheme
The government will be responsible for determining the 50th Horserace Betting Levy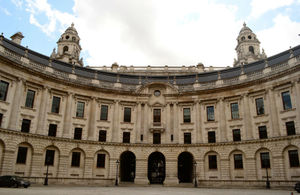 The government will be responsible for determining the 50th Horserace Betting Levy after the parties involved failed to reach agreement ahead of the deadline for a settlement.
The annual scheme is a levy on the profits of bookmakers from betting on horse racing, that goes towards funding the sport of racing through prize money, integrity services, veterinary science, training initiatives and breeding programmes.
Culture Secretary Jeremy Hunt said:
"It's a big disappointment that the racing and gambling industries have failed to sort this out - but frankly the government should never be the last resort in an essentially commercial negotiation. We have therefore announced our intention to remove the role of the Secretary of State from determining the Levy scheme in future - and I hope this time will be the very last one that I have to be involved. "
The decision on the Levy will be made by the Secretary of State on the basis of advice from Minister for Sport and the Olympics Hugh Robertson.
Further details about the decision making process and a timetable will be announced in due course.
Notes to Editors
John Penrose, Minister for Tourism and Heritage with responsibility for horse racing will have no role in the decision making process in order to avoid a conflict of interest.
Press Enquiries: 020 7211 2210
Out of hours telephone pager no: 07699 751153
Public Enquiries: 020 7211 6000
Published 3 November 2010