Government first as London Assembly questions Bob Neill
Local Government Minister Bob Neill has become the first minister to appear before London Assembly since its establishment a decade ago.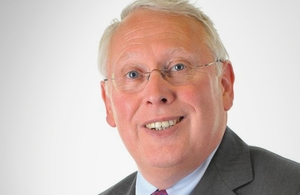 Mr Neill was questioned by Assembly Members on a range of issues affecting the capital including the government's priorities for London, plans for devolution, planning, scrutiny and accountability.
Mr Neill said:
"I was delighted to be the first minister to appear before the London Assembly - it's very important that we have a productive and open relationship as we drive more power down from Whitehall.
"We've already begun the process of stripping power away from the centre to where it can make a real difference in London boroughs and beyond to the community itself.  It's an exciting time for London, and the Assembly will be at the heart of it."
Chair of the Assembly Dee Doocey said:
"For the last decade ministers have declined invitations to appear in front of the Assembly in public. Bob Neill's attendance at today's Assembly meeting proved there is no reasonable impediment to ministers being open and frank with Londoners and their elected representative about government plans for the capital. I hope this welcome development marks fresh thinking in Whitehall and will be repeated by other ministers."
Len Duvall, Assembly Member, who seconded the motion said:
"Today's meeting was a reasonable, considered and above all useful discussion about how government in London may change. Bob Neill is to be congratulated for his commitment to engage with the Assembly on this important issue for the capital, not in a back room away from the public's gaze, but in an open meeting."
To see the session in full visit the London Assembly website's webcast page and select the 'Plenary meeting - 10am Wed 21 July'.
Published 21 July 2010