Government extends Public Lending Right scheme to ebook authors
The government fund that compensates authors for loaning their works for free from public libraries has been extended to e-lending, Libraries Minister Michael Ellis announced.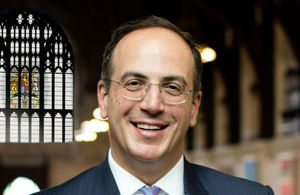 From July 1, the Public Lending Right Scheme will cover ebooks and e-audiobooks that are loaned from public libraries across Great Britain. The change means that authors are eligible for payment in the same way if their works are borrowed electronically or as physical books.
E-lending in public libraries has risen dramatically in the past six years. Last year more than 6,750,000 works were borrowed electronically, compared to just 750,000 in 2011/12.
The UK is one of the first countries to extend its library lending compensation scheme to remote e-lending.
Libraries Minister Michael Ellis said: "We want to help our libraries thrive in the digital age.
"This legislation fulfils a manifesto commitment and recognises the exciting increase in e-lending. By extending the scheme we are ensuring authors are properly compensated as the ebook industry continues to grow into the future."
Tom Holland, chair of the PLR Advisory Committee, said: "It is excellent news that the Government is backing a PLR fit for the 21st century. This will be hugely to the benefit of authors, who are fully aware that printed books these days are not the only way of reaching their readers."
The Public Lending Right scheme is managed by the British Library on behalf of the Government, with more than £6 million of payments made to 22,000 authors, illustrators, photographers, translators and rights holders each year.
Published 7 June 2018