Government ensures minimum standards for all collecting societies
New regulations for collecting societies will offer greater clarity for people using copyrighted works in their business.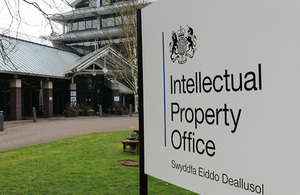 Pubs, bars and shops that require a licence to play music or schools that photocopy copyright material are going to find their legal rights easier to understand as changes to the law came into force on 6 April 2014.
Last year UK collecting societies collected a total of £1bn in licence fees for their members. Following discussions with government, many collecting societies have already put in place their own Codes of Practice which set out minimum standards of transparency and behaviour, as well as establishing formal complaints procedures.
The new law includes powers that will make sure all collecting societies comply with these minimum standards.
Intellectual Property Minister, Lord Younger, said:
Any efforts that support self-regulation should be welcomed and I am pleased to see the progress that collecting societies have made in agreeing minimum standards and setting their own Codes of Practice. The additional backstop power that has come into force today is there to make sure those standards are met and to give businesses the certainty and clarity they need.
Kevin Fitzgerald, Chair of the British Copyright Council (BCC) Working Group on Principle of Good Practice said:
On behalf of the BCC Working Group, I warmly welcome the announcement that the Government's Regulations on Codes of Practice for collecting societies have now become law. I am sure that the positive and collaborative approach taken by the industry has helped to bring about this smooth conclusion to the legislative process. The minimum standards already adopted by collecting societies and now underpinned by law, are an important step that will strengthen our industry. Good governance is good news for collecting societies and for the economy as a whole.
Alexander Jackman, Head of Policy at the Forum of Private Business (FPB) commented:
The Forum of Private Business is delighted that the regulations on Codes of Practice for collecting societies have been approved by parliament. FPB members regularly interact with collecting societies for their licensing requirements and it is reassuring to know that there are minimum standards in place, and to have clarity around what we can expect.
The government has published legal guidance on the new regulations for collecting societies and licensees.
Notes to editors
Collecting societies provide users licences for the public use of a range of copyright works, including music, articles, film and TV. Collecting societies use these licences to distribute individual royalties to creators and rights-holders.
The Copyright (Regulation of Relevant Licensing Bodies) Regulations 2014 are part of a wider package of UK copyright reforms that aim to make a clearer and more accessible copyright framework for users and rights-holders.
Further information on the new regulations can be found on the GOV.UK website.
Professor Hargreaves' 2011 report, Digital Opportunity: An Independent Review of IP and Growth, included the regulation of collecting societies as part of a series of recommendations for copyright reform.
The government published a full response to its initial copyright consultation (subsequent to the independent Hargreaves review) in December 2012, outlining its broad plans for policy reform, entitled Modernising Copyright: A Modern, Robust and Flexible Framework.
The government conducted a series of working groups with representatives of both users and collecting societies throughout the development of the regulations.
The Regulations are made by the Secretary of State for Business, Innovation and Skills in exercise of powers conferred by section 116(5) of and paragraphs 1 to 7 of Schedule A1 to the Copyright, Designs and Patents Act 1988.
Published 7 April 2014