Press release
Government encouraging Welsh firms to 'Premier' growth, says Cheryl Gillan
The Government is doing all it can to support and encourage private sector firms in Wales to reach the top of their game - just like Swansea…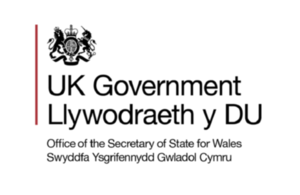 The Government is doing all it can to support and encourage private sector firms in Wales to reach the top of their game - just like Swansea's Premier League football club, Welsh Secretary Cheryl Gillan told business leaders in the city today.
The Welsh Secretary was in Swansea to visit the city's recently-promoted Premiership football club and to address local business leaders.
At a meeting of Swansea Business Club at The Village Hotel, Mrs Gillan said: "We're striving to be the most pro-growth Government in living memory.  We'll drive forward a programme with one purpose - creating jobs.  We'll show we are on the side of enterprising business and enterprising people - and that there are no 'forgotten areas' of the nation when it comes to growth."
Mrs Gillan said the Government was ensuring Wales has the right infrastructure that allows businesses to operate and grow and attract new investment across Wales.
She said: "I want investment and economic growth to extend across the whole of Wales, not just limited to the South East.  It's why we are investing millions in superfast broadband - the new highways for business growth in the 21st century.
"And it's why we're keeping open the case for electrification of the rail line to Swansea. Even on the basis of the announcement we made in March, journey times from London to Swansea will come down by 20 minutes. Passengers west of Cardiff will also enjoy the same benefits of those on the electrified line - new, faster, greener, more comfortable trains. And importantly for business, shorter journey times to and from London.
"We need to talk up the opportunities presented by electrification and modernisation of the main line to South Wales. We need to focus on the positives of this announcement, not dwell on the negatives. And we all need to work together to strengthen the business case for electrifying the line to Swansea. As far as I'm concerned this is unfinished business."
Earlier, the Welsh Secretary dropped by Liberty Stadium at Landore to see how preparations were going to prepare the Stadium for its first Premier League season. She met Swans chairman Huw Jenkins, who introduced her to stadium staff as she saw work going on, including the refurbishment of the official club shop.
Mrs Gillan said: "Premier League football at the Liberty Stadium is not just a magnificent achievement for Swansea City FC, but will also a massive boost to the city and its entire economy. It will be worth millions of pounds to Swansea in tourism and trade as the city's profile is boosted across the UK and abroad.
"My congratulations to Huw Jenkins and the rest of the Swans board for steering the club into the biggest and best football league in the world. I wish the Swans the best of luck for the coming season and will be supporting Brendan Rodgers and his team as they compete against the biggest names in front of a massive global audience each week. They will do Wales proud."
The Welsh Secretary's speech to Swansea Business Club in full
Published 17 June 2011