Government confirms commitment to the SBAs in Cyprus
The Government has accepted the recommendations in the Cyprus Review on Sovereign Base Areas (SBAs) and confirmed its enduring commitment to the SBAs in Cyprus.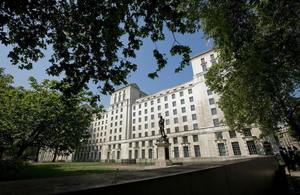 In a Written Ministerial Statement (WMS) laid before Parliament today, 15 December 2011, the Government said it recognises the strategic importance of the SBAs to the United Kingdom in providing an adaptable and capable Forward Mounting Base in support of operations.
The SBAs are expected to make a significant contribution to logistic drawdown from Afghanistan, as well as to wider humanitarian and conflict prevention activities in the area, and they continue to provide an excellent training and trials location in this important region.
The WMS added that British military personnel, civilians and locally employed personnel in the SBAs make a major contribution to the defence of the United Kingdom, and will continue to do so in the future.
The study of the British Sovereign Base Areas in Cyprus was a separate study conducted as part of follow-on work to the Strategic Defence and Security Review.
Published 15 December 2011