Press release
Government commits to public health science centre of excellence
Spending Review confirms over £400 million for developing new integrated science facility.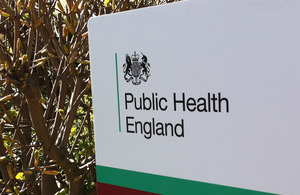 Public Health England's (PHE's) Science Hub moved a huge step closer today (25 November 2015) when the Government decided to move their science facilities from Colindale to Harlow in Essex. This follows on from the Chancellor's announcement in September that PHE's laboratories at Porton will move to Harlow and completes the plan to bring all the public health laboratories onto a single integrated campus.
The Hub will create a centre of excellence for research, health improvement and protection and bring together world-renowned scientists working to protect and improve the health of the nation.
The new integrated hub, which will include PHE's headquarters, will provide the expert science to ensure that the UK is better protected against key threats such as pandemic flu and international threats like Ebola.
It will be fully operational by 2024 with the first facilities opening in 2019.
Jeremy Hunt MP, Secretary of State for Health, said:
The Ebola emergency showed us just how important it is to have a world class scientific capability.

This Government is committed to making sure we are global leaders in research, and through this multi-million pound investment we will create a brand new centre bringing together clinical experts in state-of-the-art facilities.
PHE Chief Executive Duncan Selbie said:
We are delighted with today's investment in our critical infrastructure which will ensure we have public health science facilities capable of meeting current and future needs for decades to come. The vision is for a world-class public health science hub where academia, public health services, research and commercial activities can interact and deliver leading-edge results.
Background information:
Public Health England exists to protect and improve the nation's health and wellbeing, and reduce health inequalities. It does this through world-class science, knowledge and intelligence, advocacy, partnerships and the delivery of specialist public health services. PHE is an operationally autonomous executive agency of the Department of Health. Follow us on Twitter @PHE_uk and Facebook.

Today's decision is based on a detailed analysis which PHE submitted in an Outline Business Case to Government in July 2014. An interim decision was taken in September to move the majority of PHE functions at Porton to Harlow. PHE will now work to take the proposal to full planning.
Public Health England press office
Published 25 November 2015